Latest News
» Latest News | » 2018 News |» 2017 News | » 2016 News | » 2015 News | » 2014 News
---
Annual General Meeting & Awards Night
15th November 2019
At a well attended AGM on Friday 15th November at the Rugby Club a new committee was elected for the forthcoming year:
Chair: Ian Marriot (re-elected)
Membership Secretary: Suzanne Peel-Yates Bass-Twitchell (re-elected)
Race Secretary: Serge Daval
Web Master: Nicola Crookes (re-elected)
Club Secretary: Richard McMahon (re-elected)
Treasurer: Maxine Sutton (re-elected)
Social Secretary: Chloë Plester
Merchandise Officer: Chris Noble (re-elected)
General Committee Member: Natasha Berry (re-elected)
General Committee Member: Sarah Scott
We now have a full complement of committee members to represent you and the club.

Thanks to all who have served in the past year including those re-elected above and Adrian Crookes (Race Secretary) and Claire Frogley (Social Secretary) who also served on the committee for a number of years and have stood down.

Following the AGM the club held it's awards presentations and the following were awarded:

2019 Ladies Championship
Champion: Nicola Crookes
2nd place: Heidi Carruthers
3rd Place: Louise Follner

2019 Mens Championship
Champion: James Olliffe
2nd place: Chris Noble
3rd Place: Kevin Tustain

2019 Ladies Handicap Championship
Champion: Siobon Herring
2nd place: Nicola Crookes
3rd Place: Chloë Plester

2019 Mens Handicap Championship
Champion: Chris Noble
2nd place: Tom Frogley
3rd Place: Adrian Crookes

2019 Time Trial
Champion: Rodney Stuart
2nd place: Sarah Scott
3rd Place: Libby Foster

2019 BRONZE AWARDS
Natasha Berry, Brad Hook, Anne-Marie Gordon, Alasdair MacSporran, Michael Bishop, Deb Payton

2019 SILVER AWARDS
Turgay Alihos, Richard McMahon, Stuart Coomber, Toby Cartwright, Louise Follner, Karine Peter, Sarah Scott, Maxine Sutton, Mark Poulton

2019 GOLD AWARDS
Sue Torrance, Nicola Crookes, Kevin Tustain, Adrian Crookes, Rachel Prior, Serge Daval

2019 PLATINUM AWARD
Christopher Noble, James Olliffe

Members Awards
Club Person of the year: Richard McMahon (» View members comments)
Club Achiever of the year: Natasha Berry (» View members comments)

Chairman's Award
A special recognition award from the Chair to a member of the club; this years recipients were Mark & Cheryl Torrington (AKA The Torros) - for For keeping each other going through 2019.

London Marathon Place for 2019
The draw for this was made and the person representing us next year at the VLM 2020 is Stuart Coomber (AKA Disco Stu) .
Click here to view Ade's (AKA YT's) presentation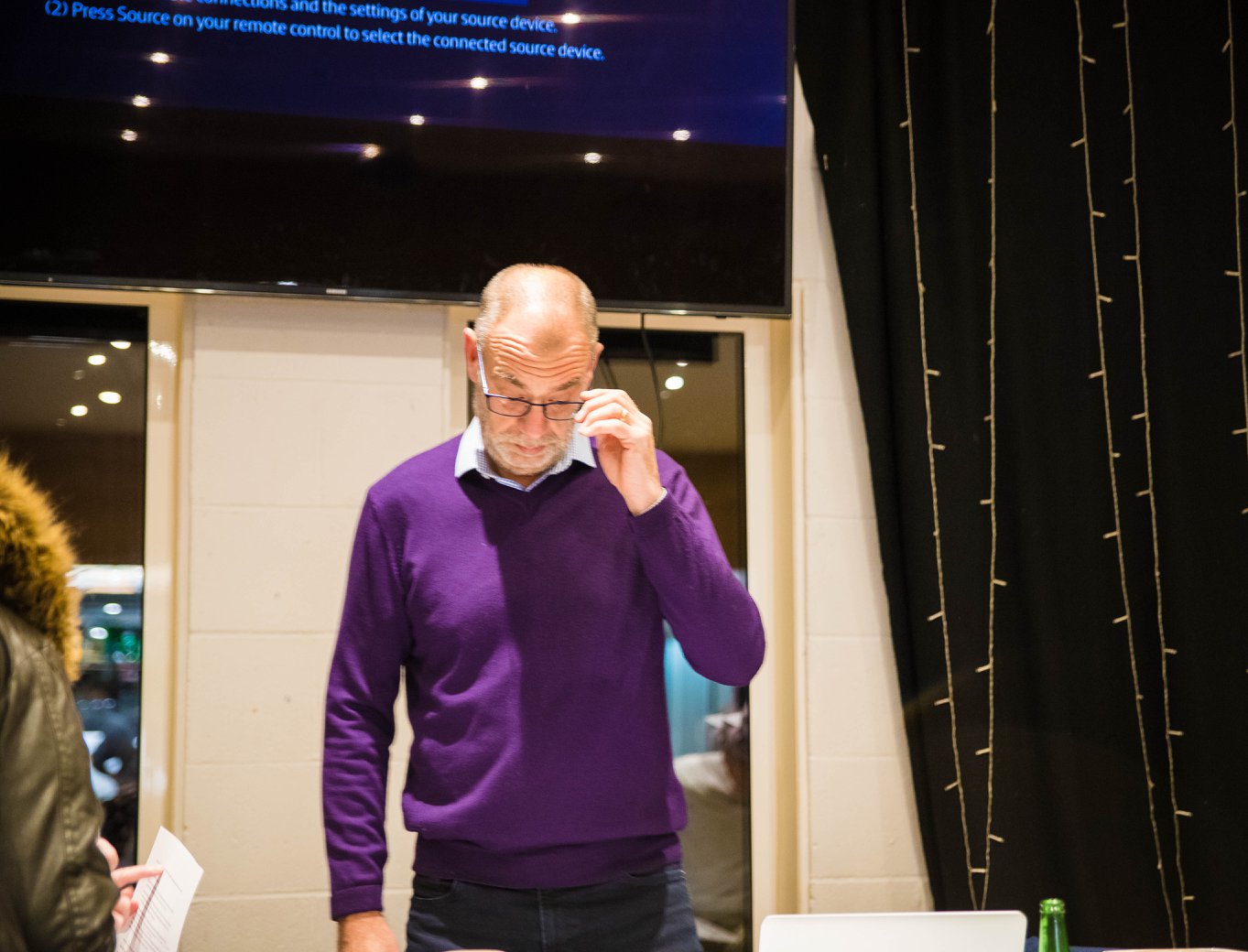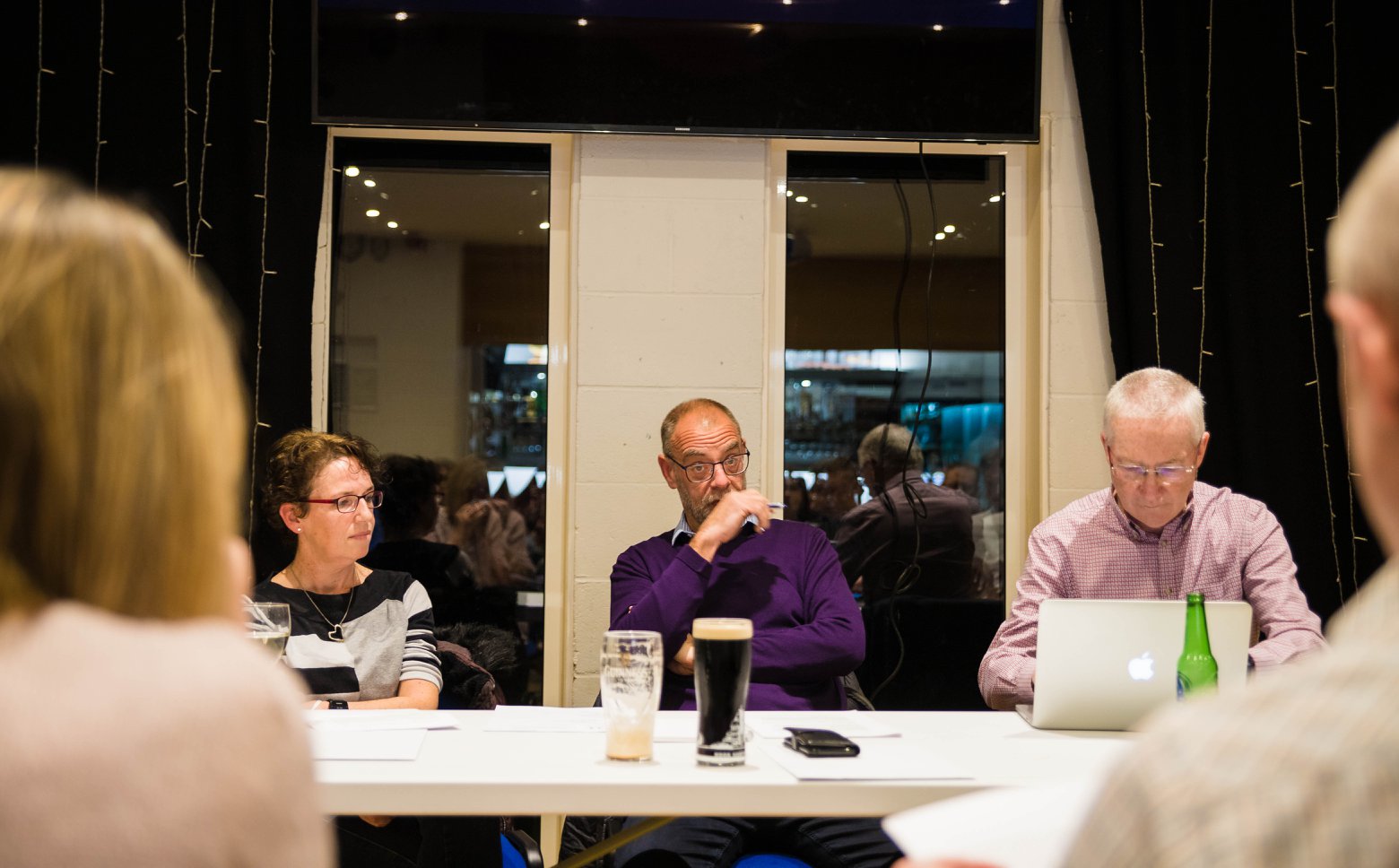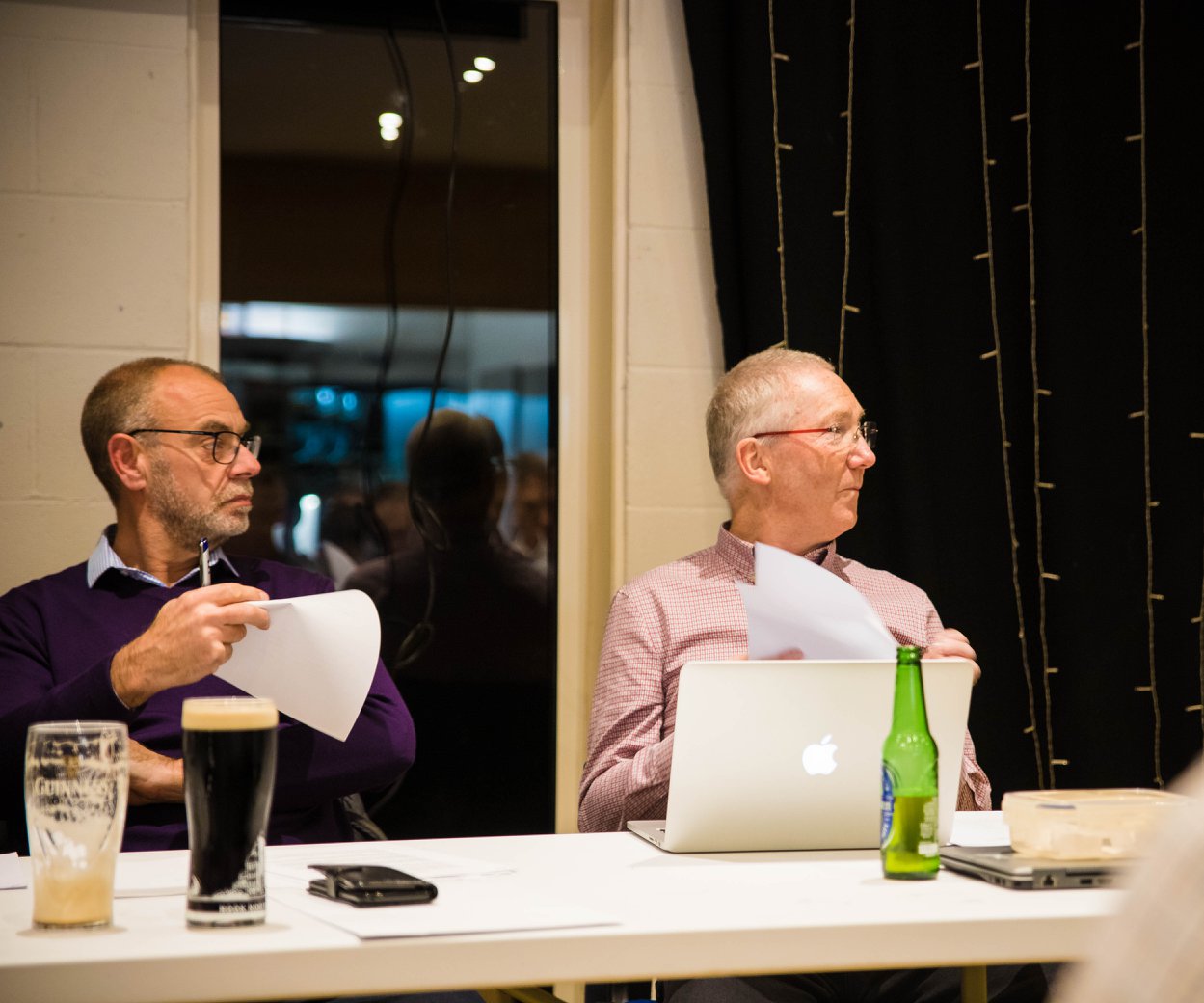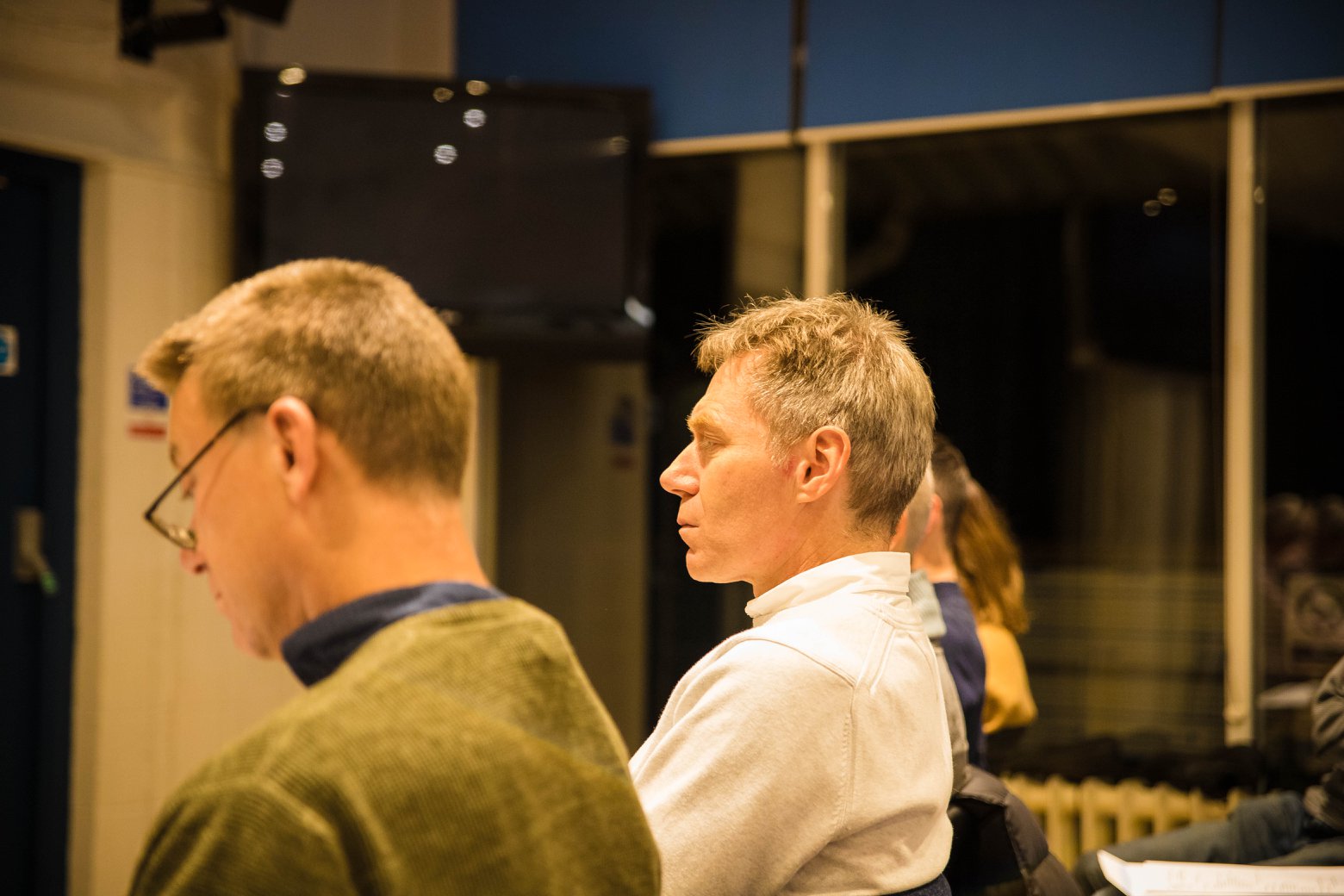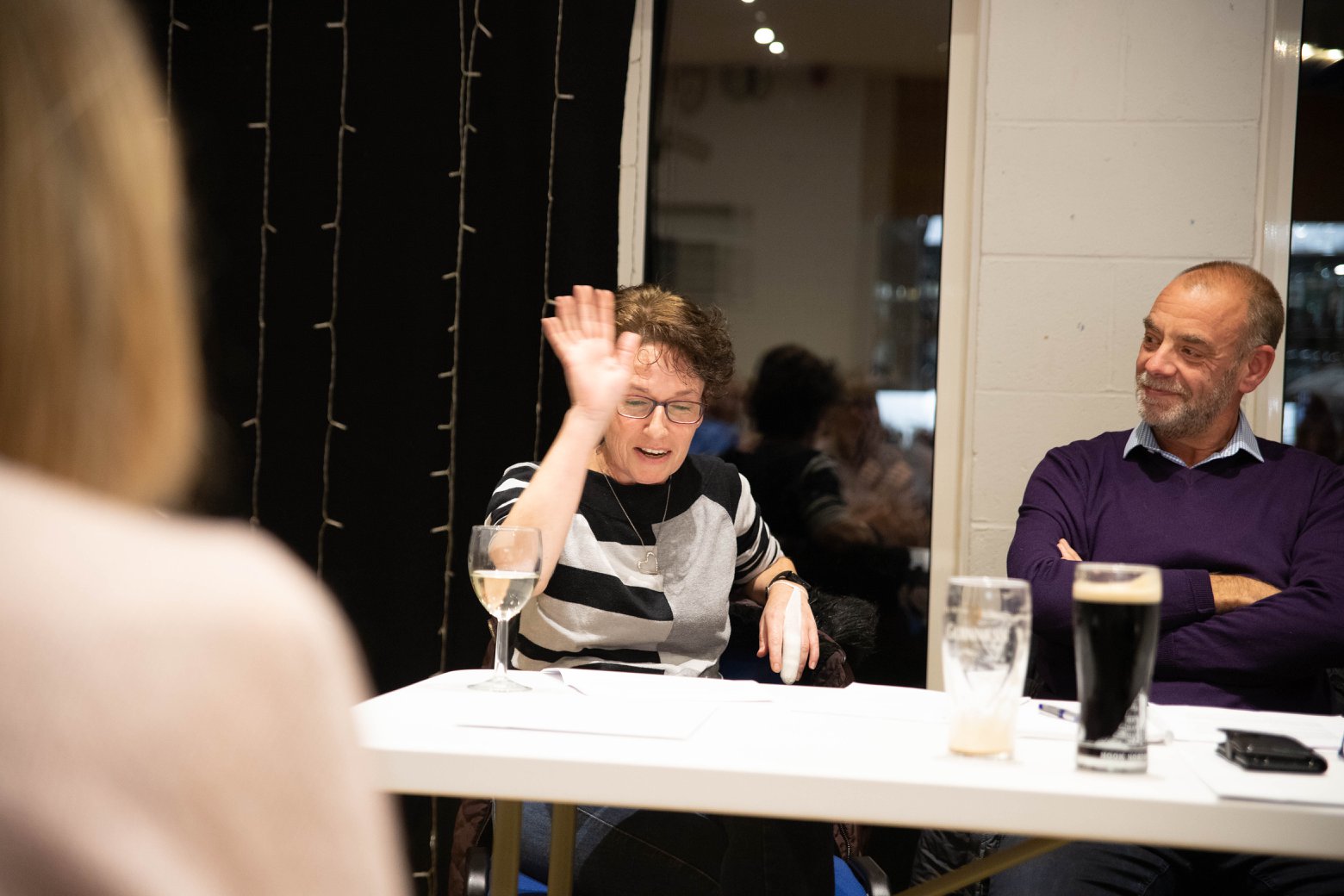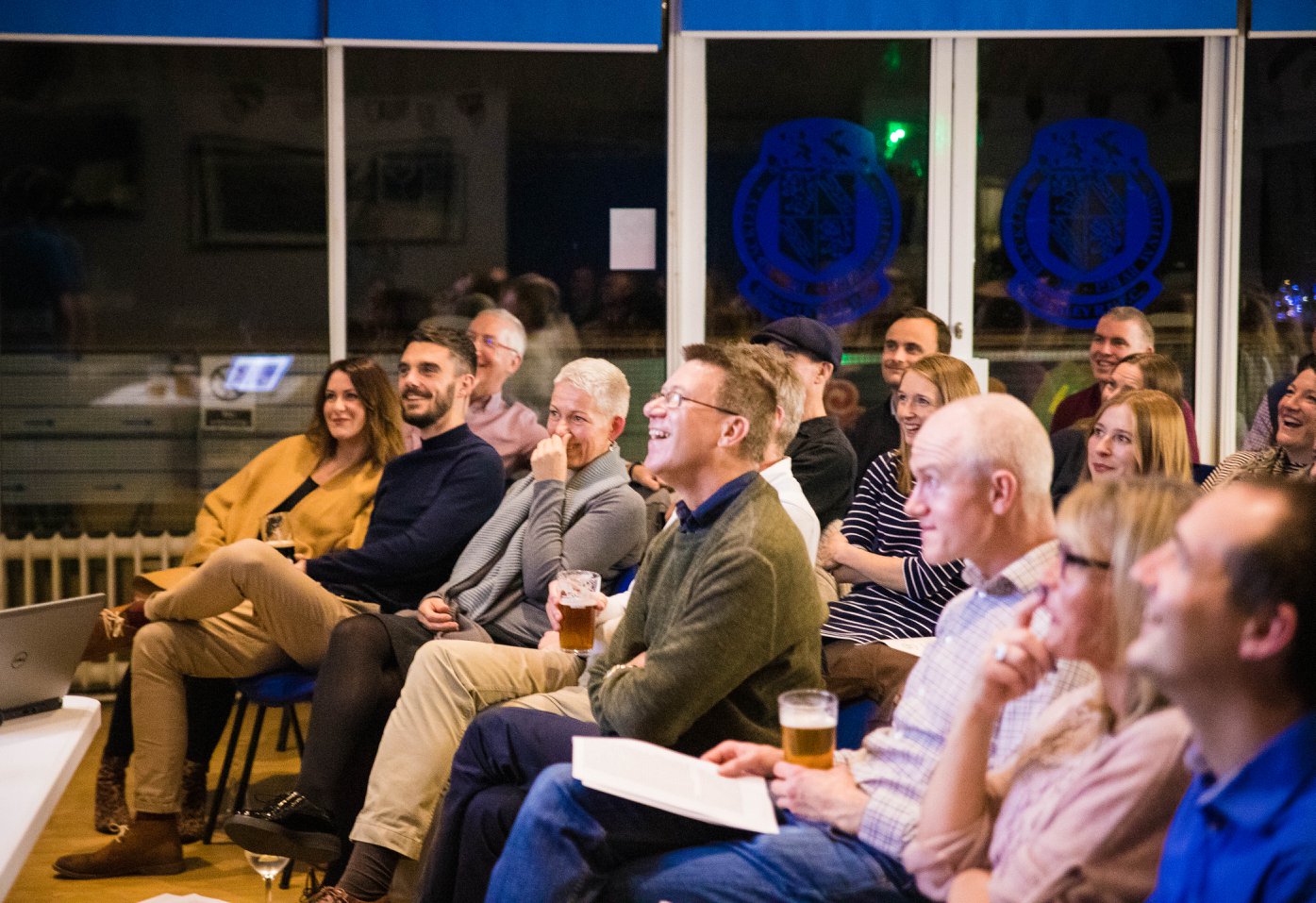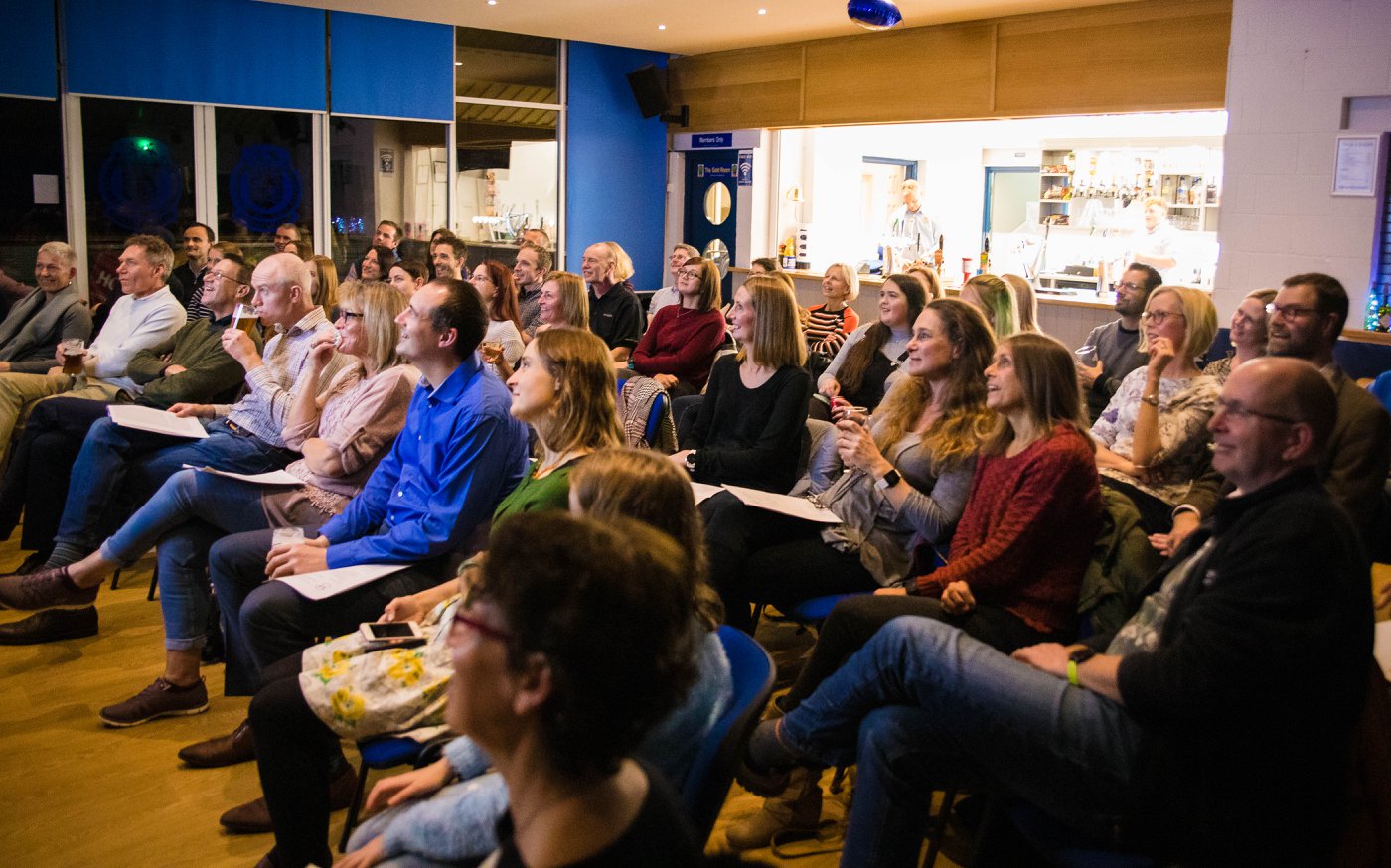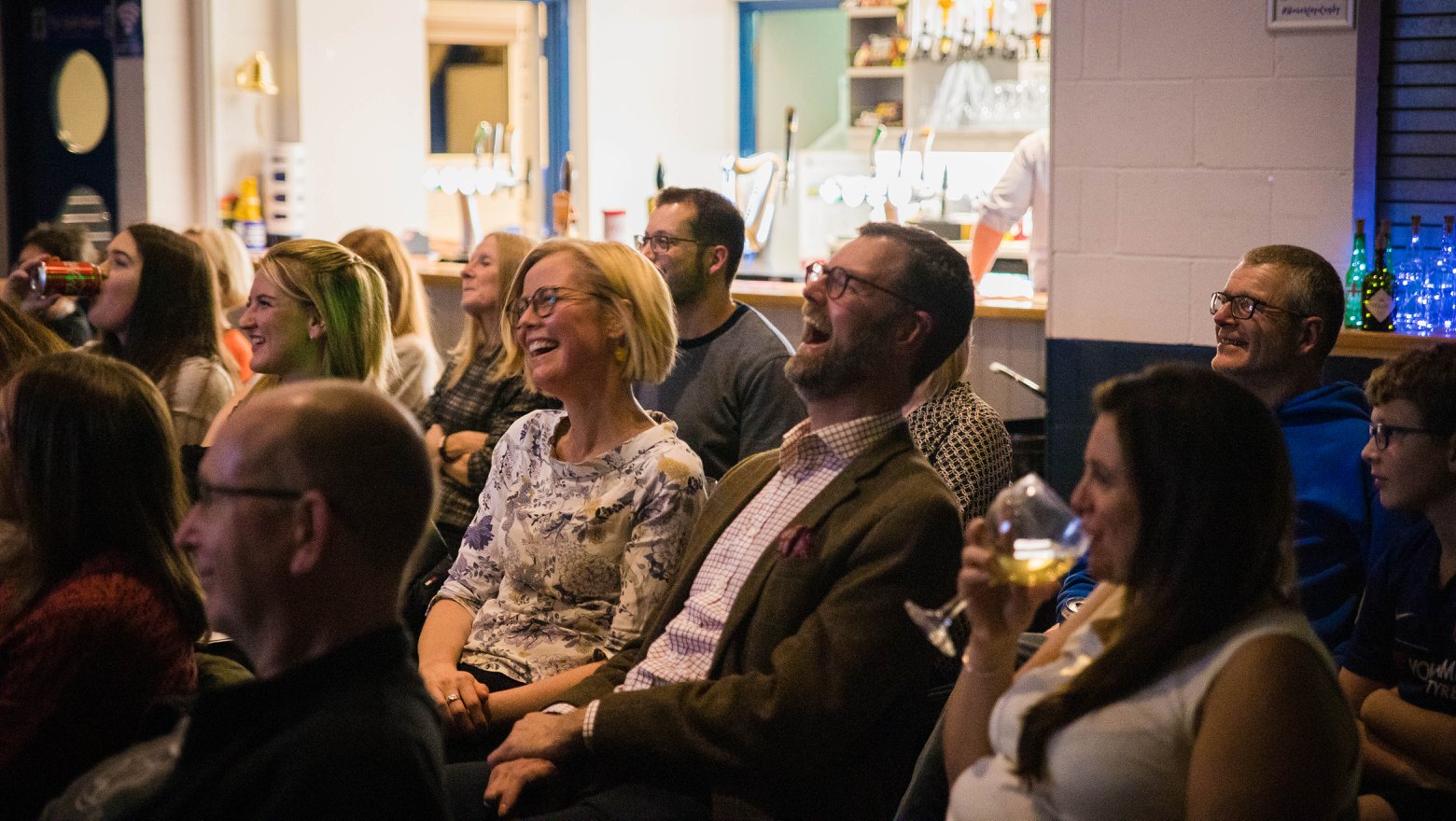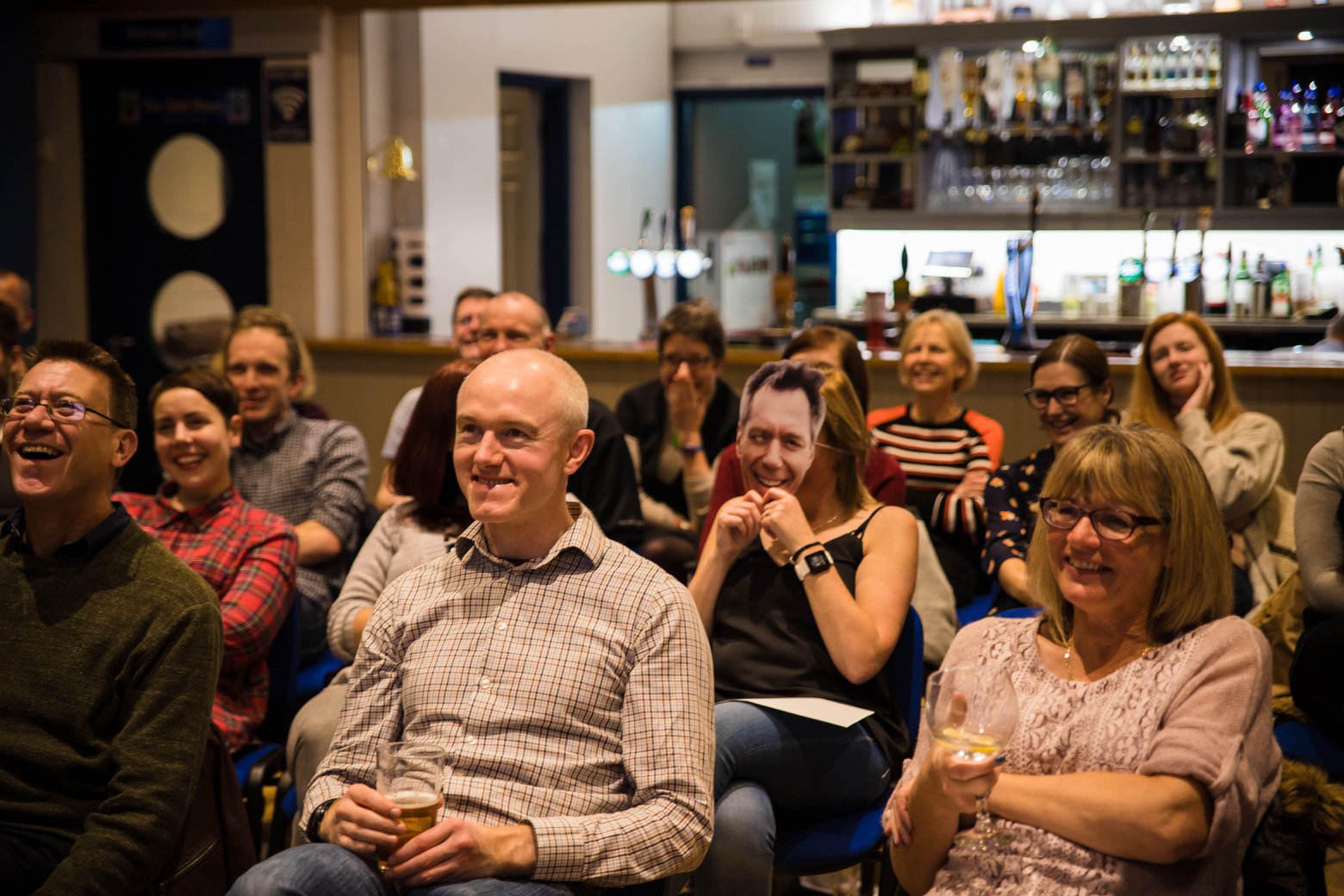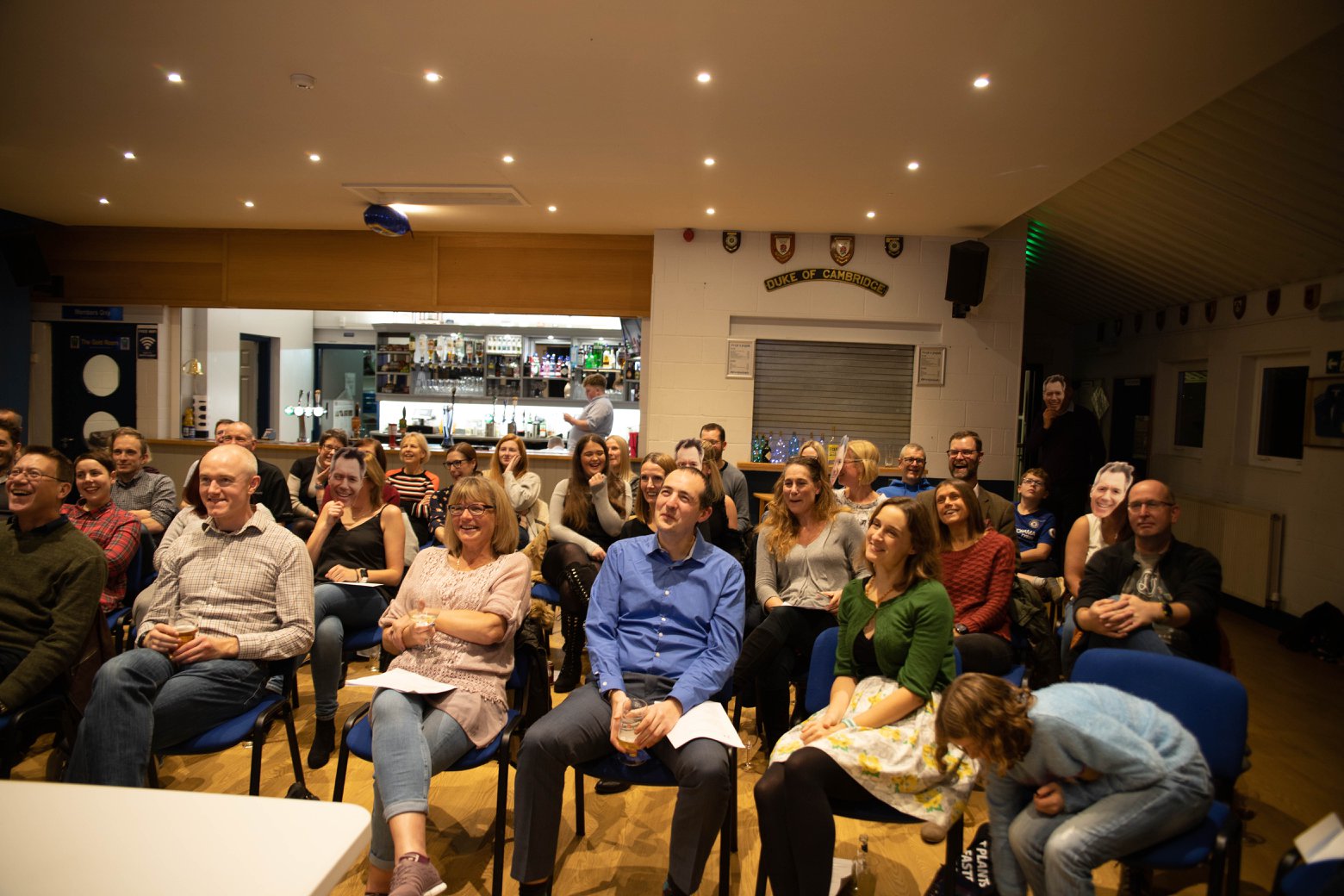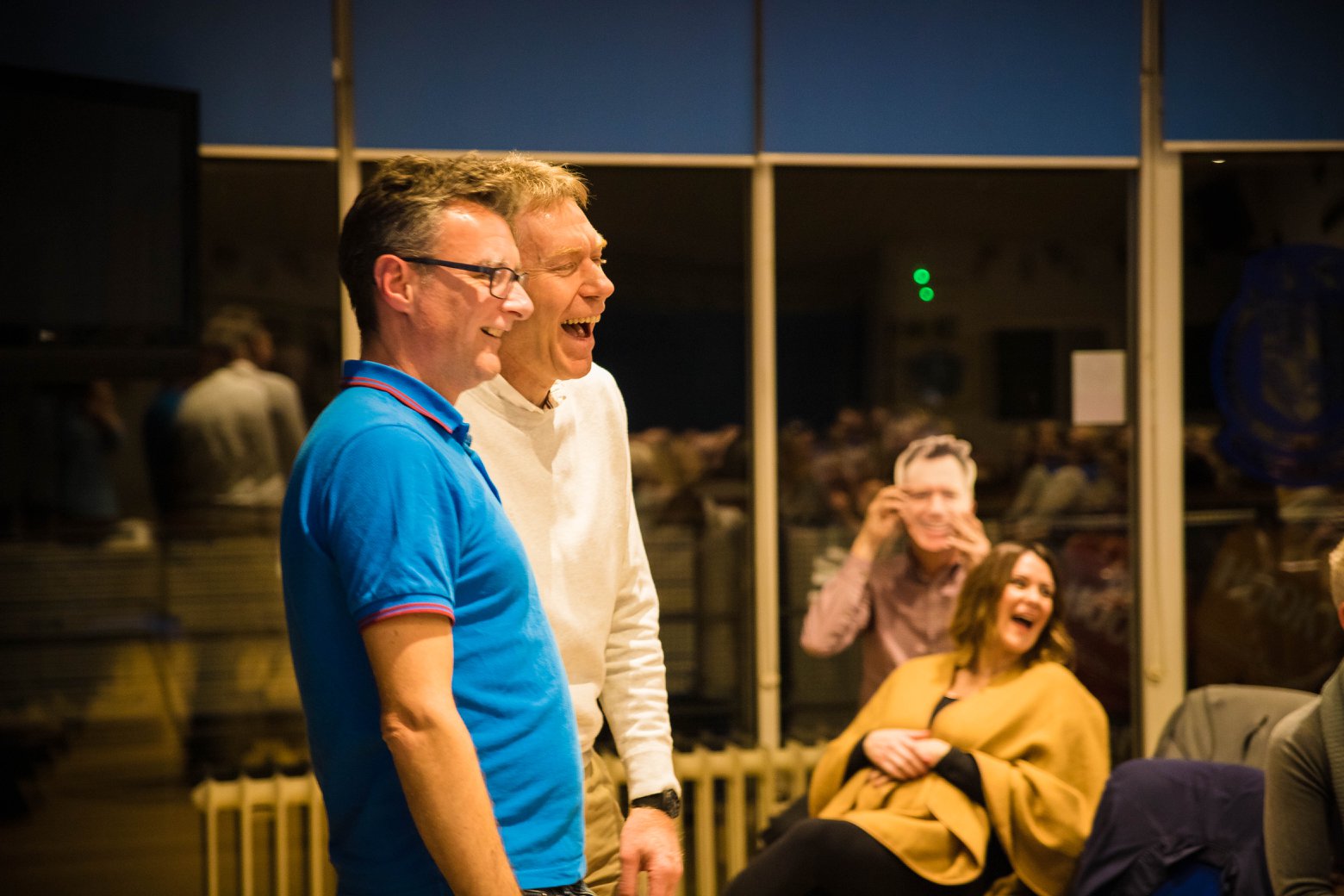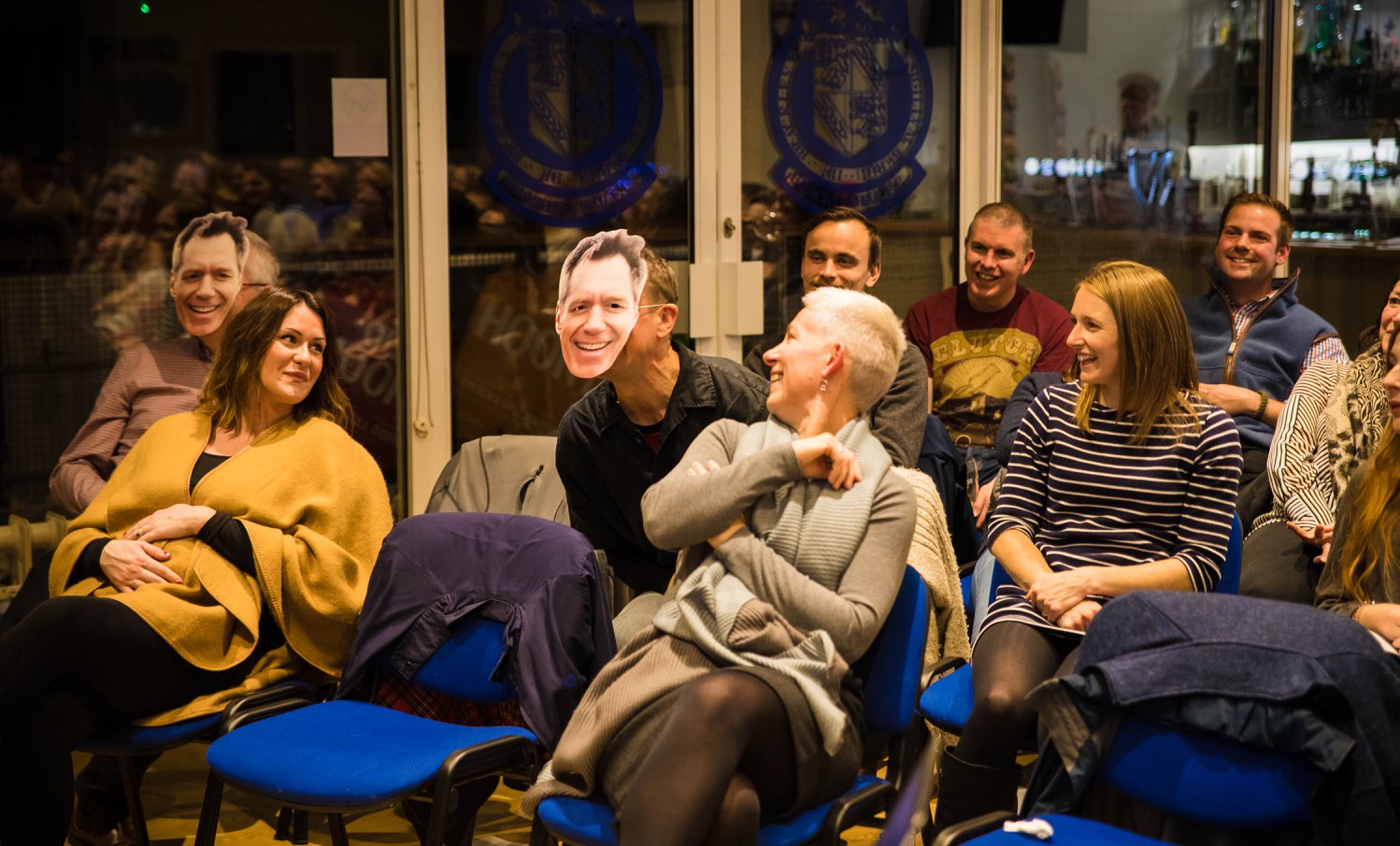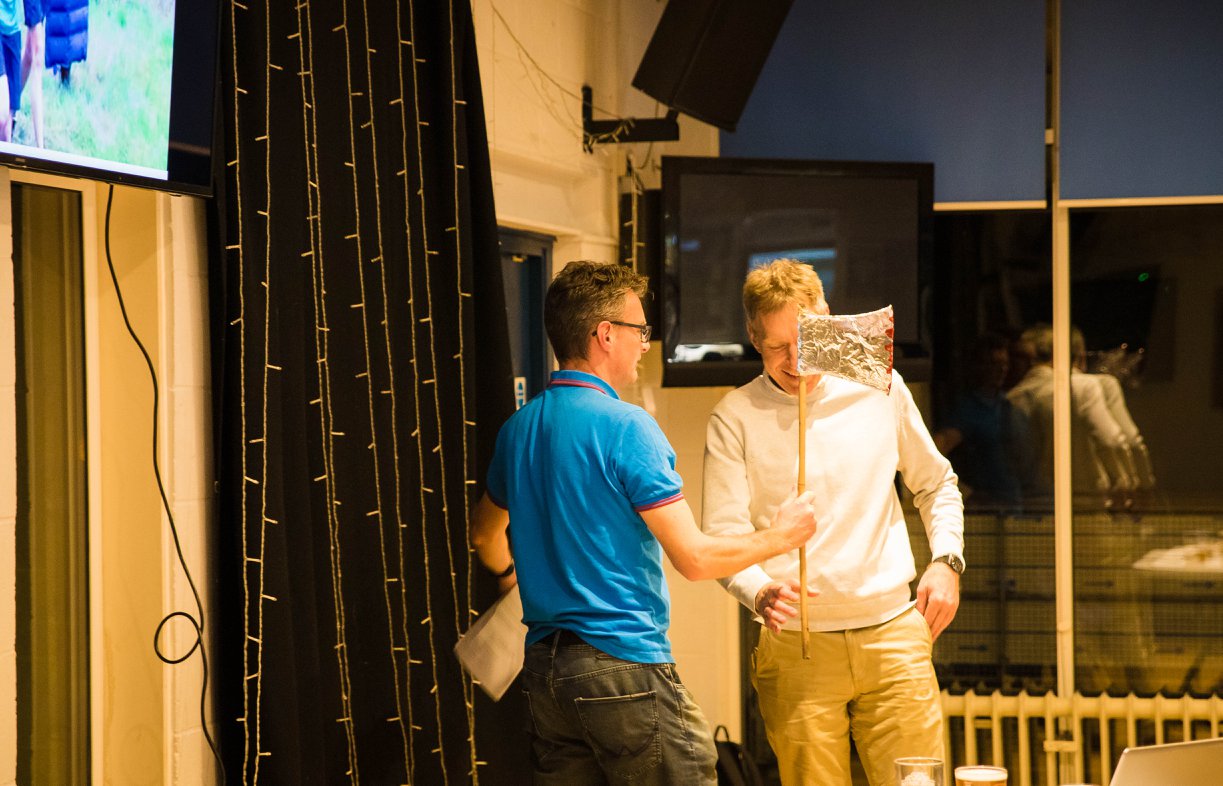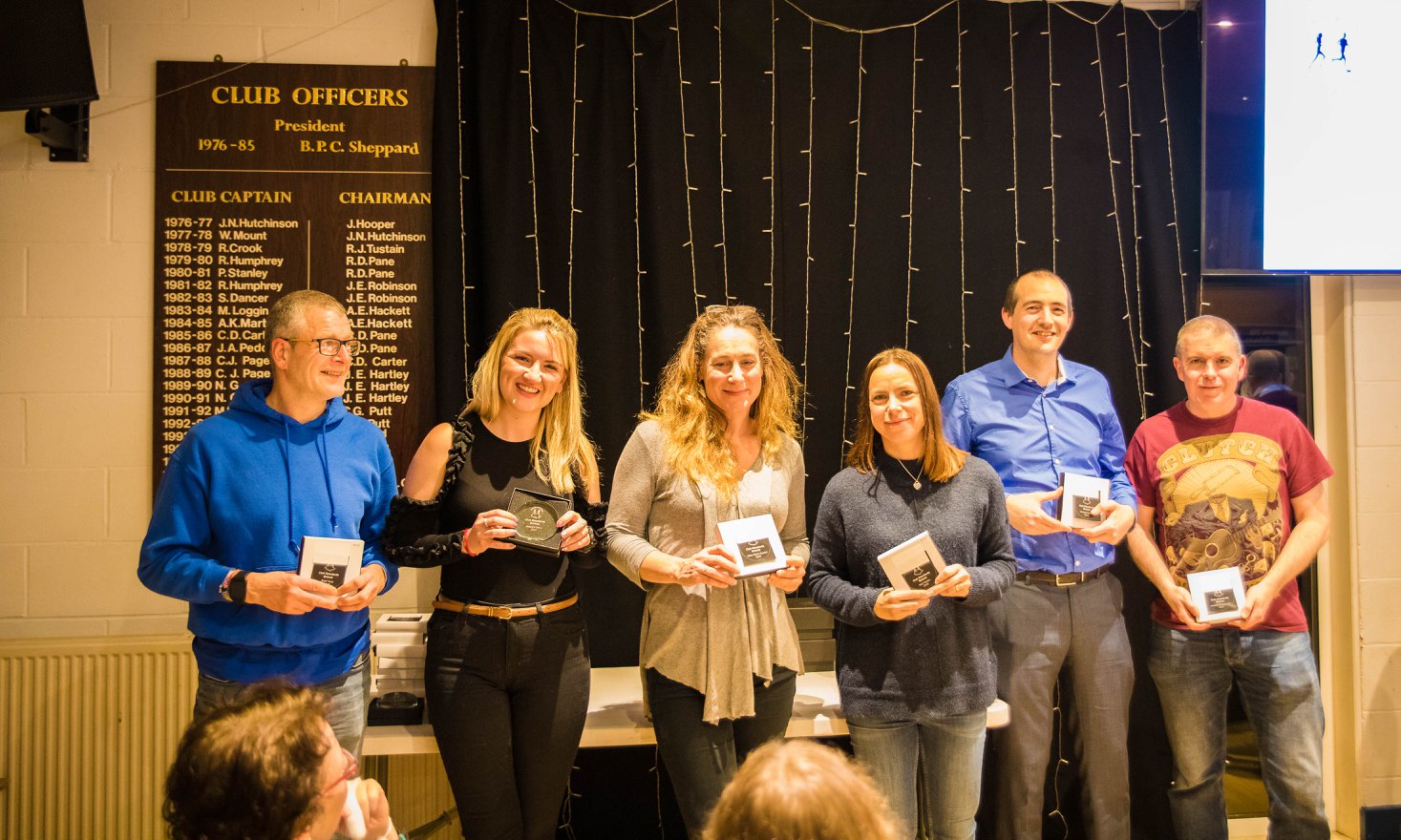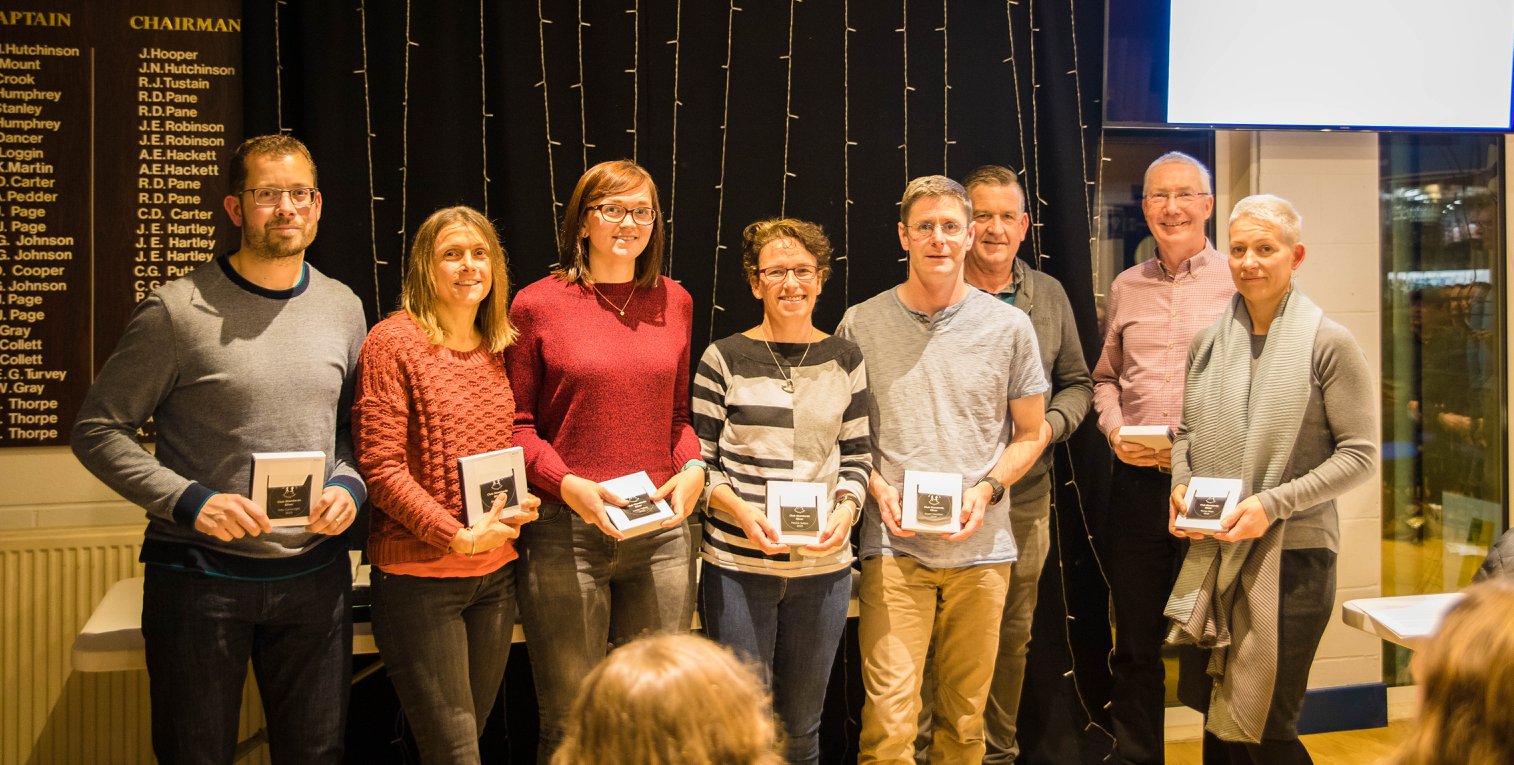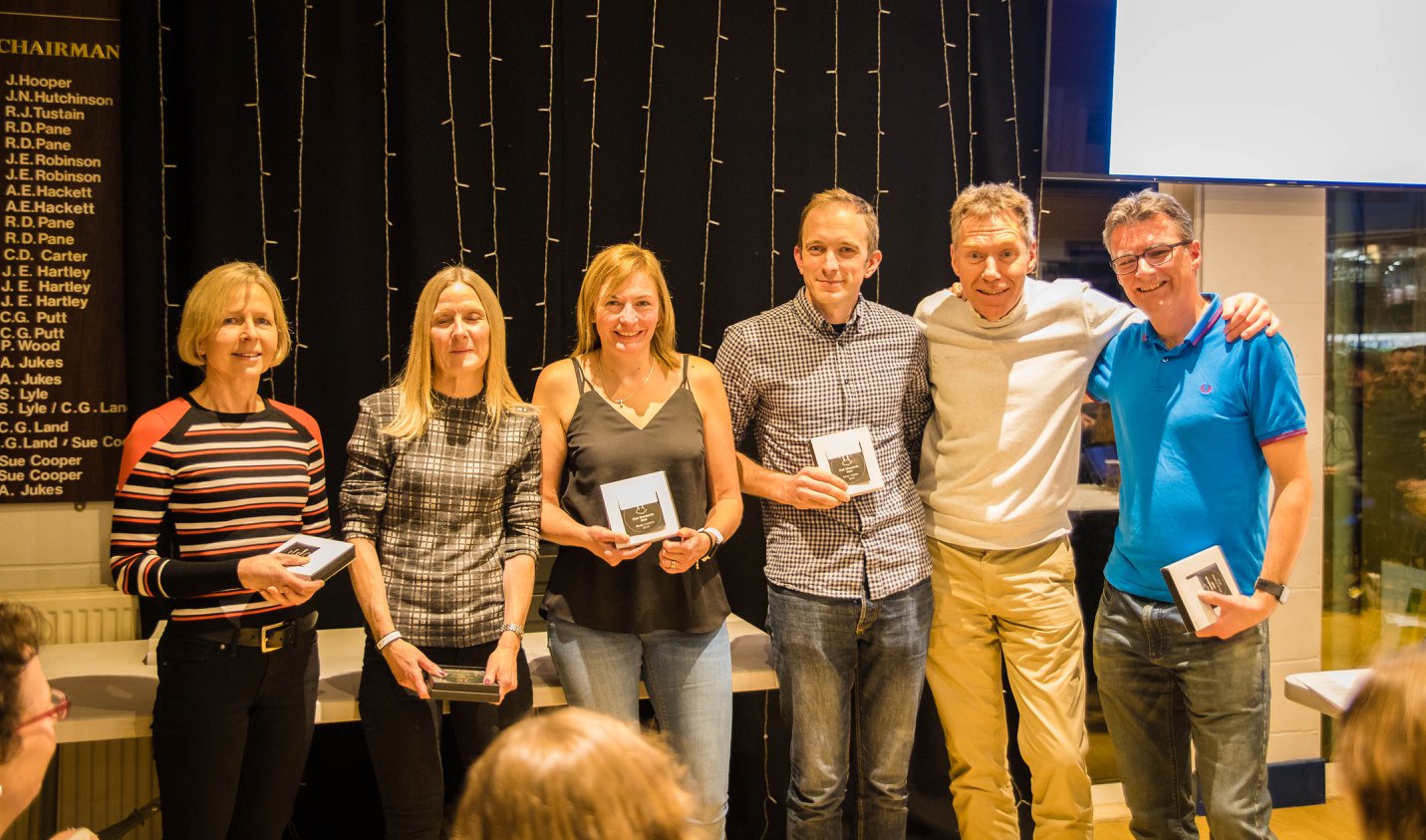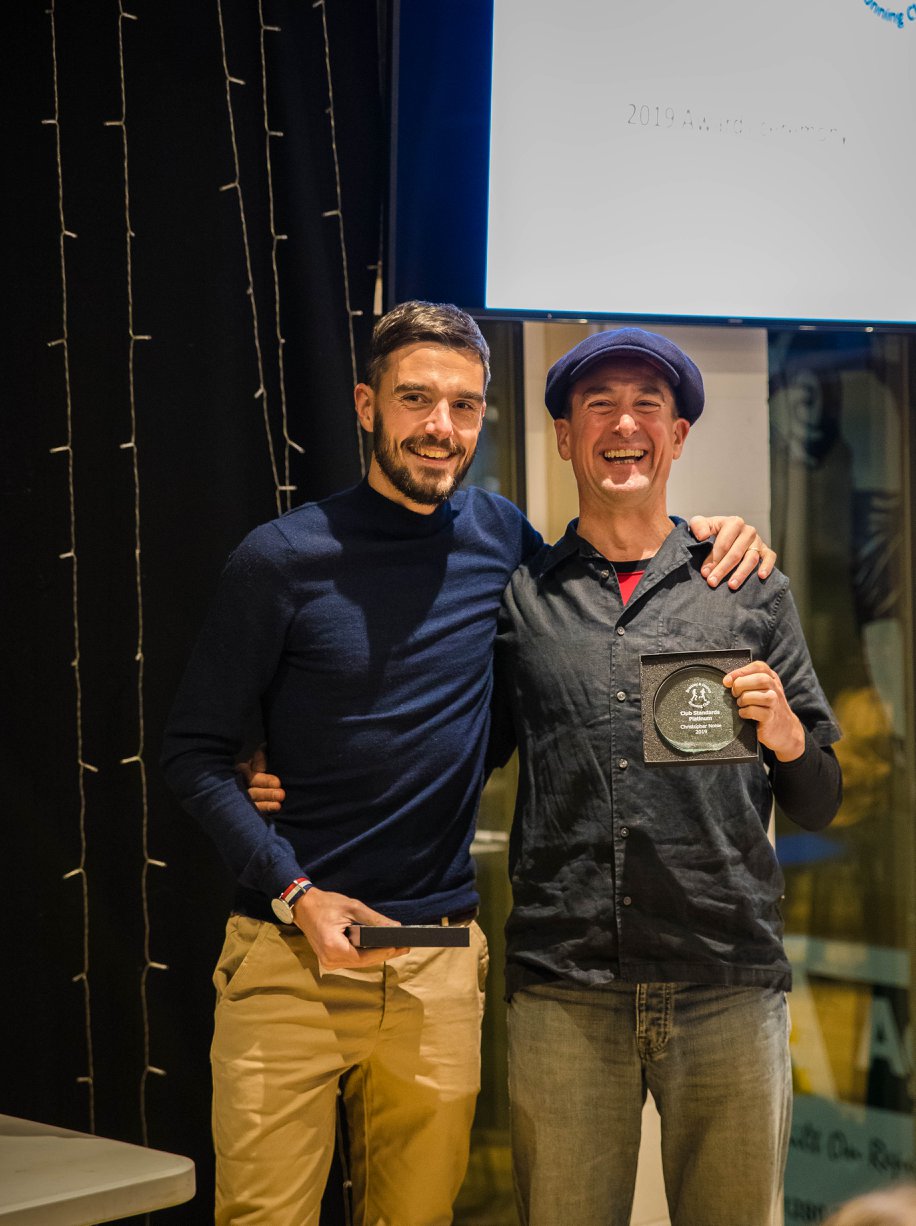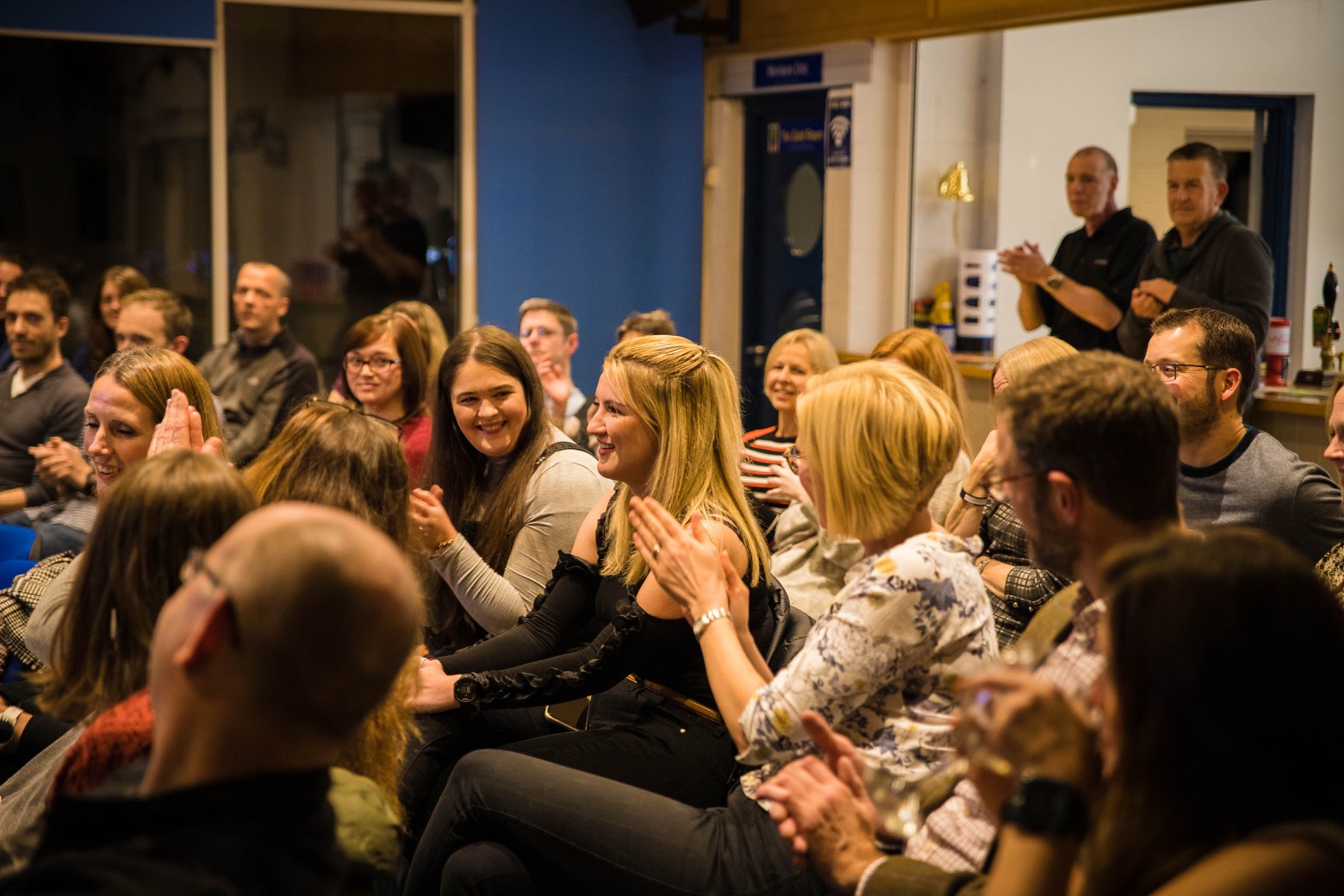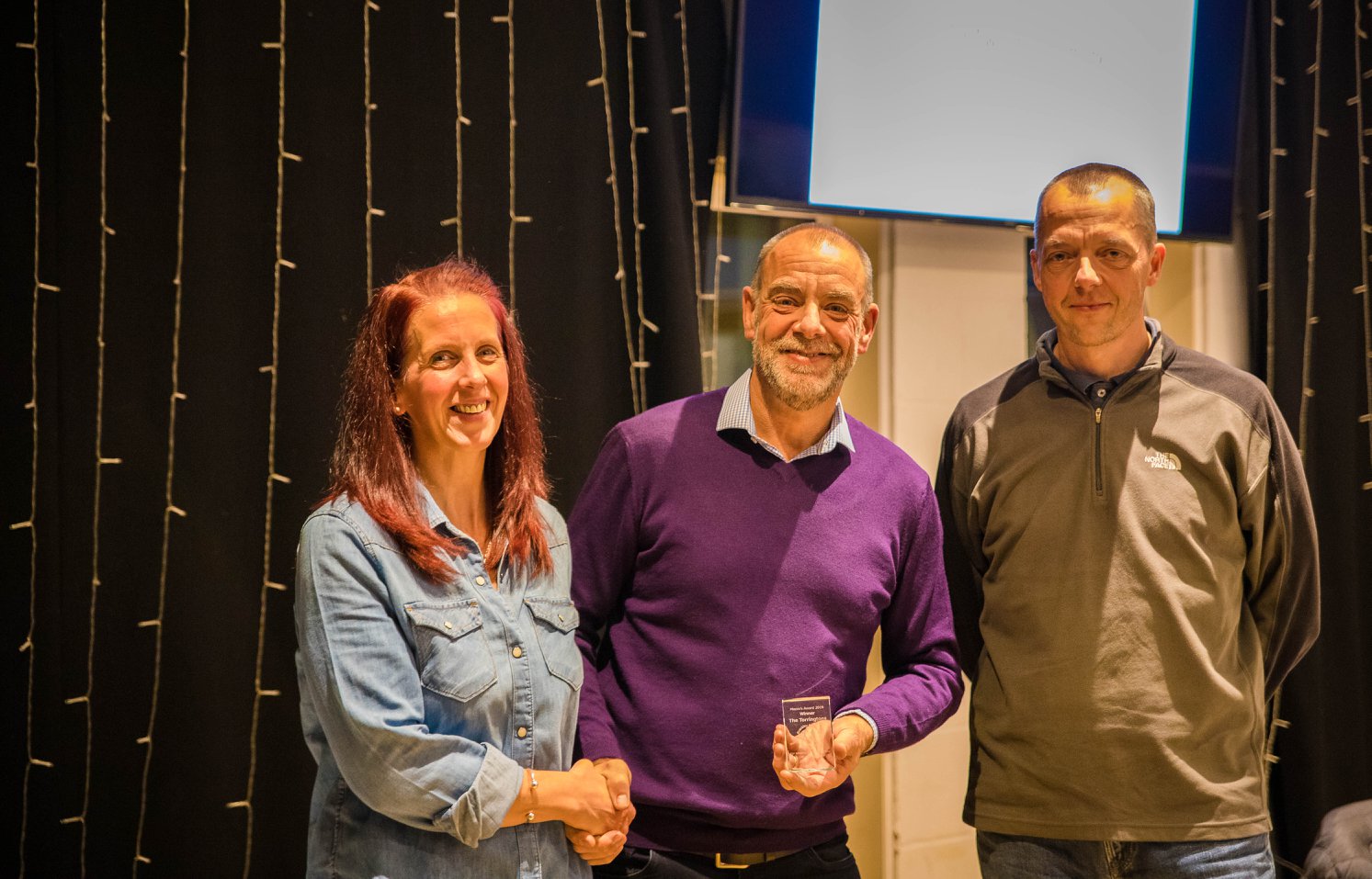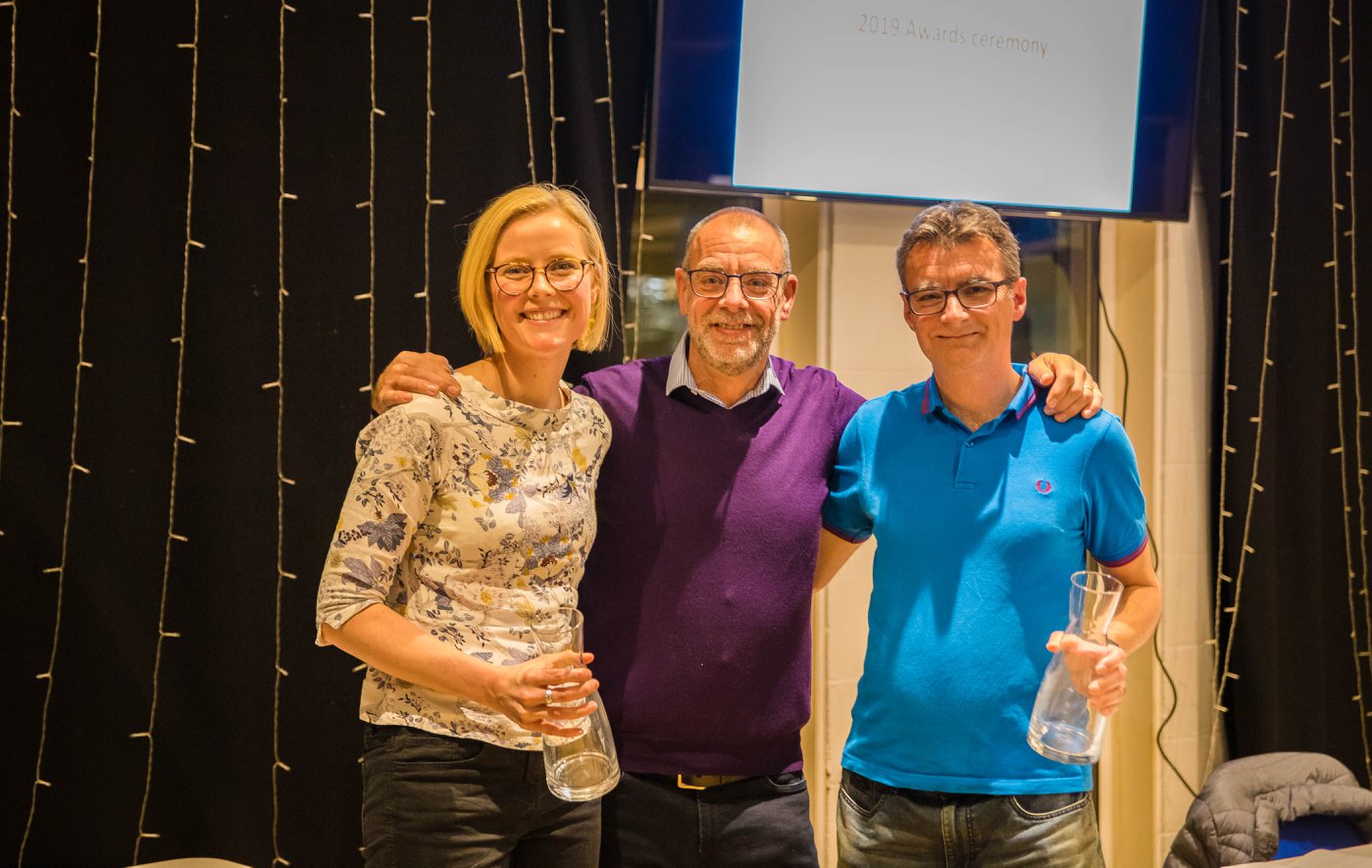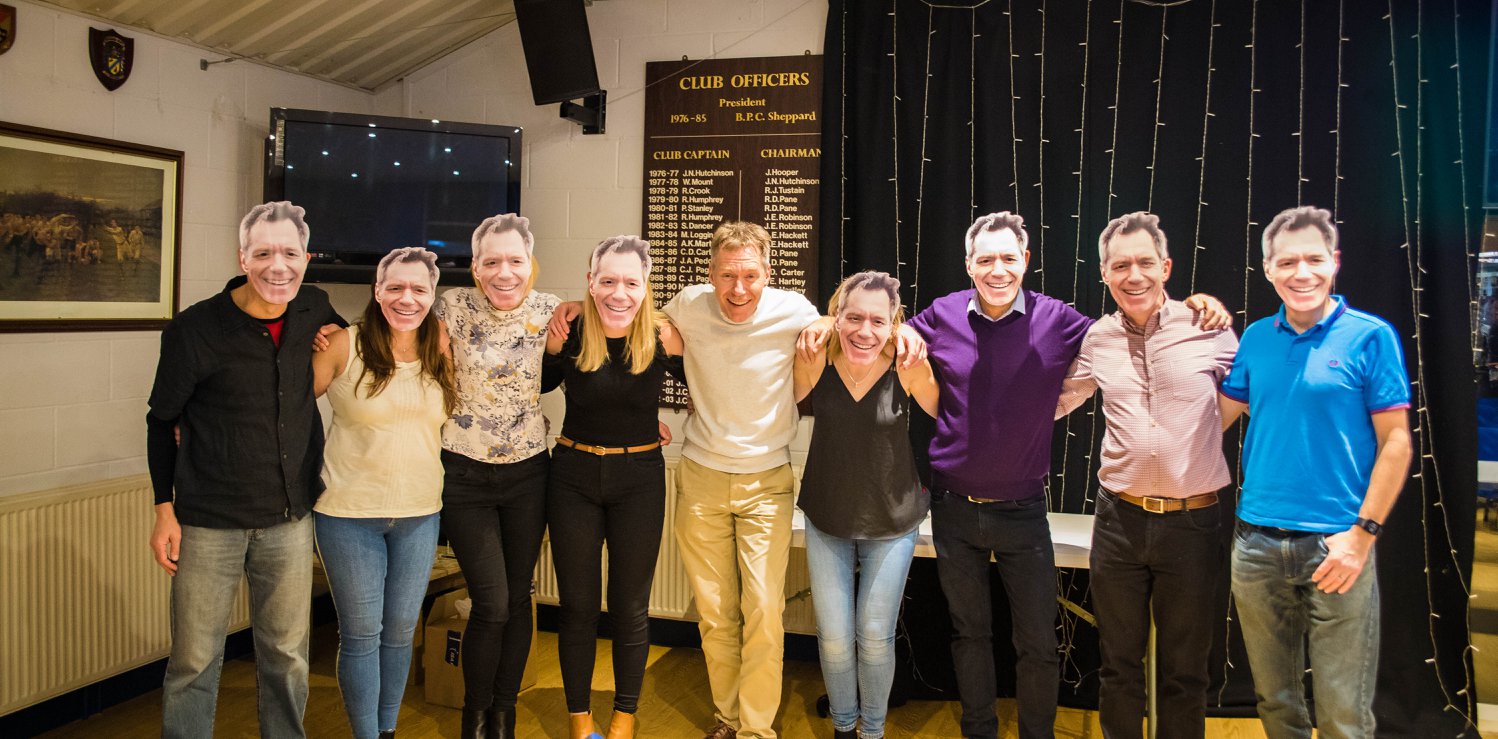 Thanks to Chezza (Cheryl Torrington Photography) for great pics of the AGM.
View more photos from the AGM 2019 here
---
Eleven years since it was established the running club has now reached a membership of over 100.
Nov 2019

The numbers have been rising steadily in recent years due, no doubt, to the success of high profile initiatives such as parkrun and the realisation that remaining, or becoming, active into middle age and beyond has a huge impact on physical health and general wellbeing. There are slightly more women than men in the club and we have people of all ages. It seems that turning 50 is a crunch time for some who take up running for the first time ever or, for the first time since leaving school. Once you start, it's difficult to stop. This was borne out at the Oxford half marathon in October when several members of the club soldiered on in rain of biblical proportions. Plans of achieving personal bests were abandoned for more realistic ambitions of completing the course.

Several members ran in the Abingdon Marathon, two of them achieving club records for their age groups, Chris Noble with a time of 3hrs 3 minutes and James Olliffe in 2hrs 47minutes. As well as these and other high achieving athletes, there is room in the club for those with more modest ambitions. Twice a week on the club runs there is always a gentle pace option for which many are grateful. If you can run 5k in under 40 minutes you would feel perfectly at home and are welcome to try us out on three occasions while you decide whether or not to join. In November the distinctive orange and black club colours have been seen at the Dublin Marathon, the Gower half marathon and the Silverstone half among others.

As well as testing ourselves in race events near and far and enjoying the social attractions of club runs we are also active in the community by hosting the 10 k Chicken Run in June each year to raise funds for the club and for a nominated local charity, this year it was South Northants Volunteer Bureau, and in recent years many members have joined with other community groups to pay their respects in the Rememberance Day Parade.
---
Club Treasurer, Maxine Sutton, handing cheque to South Northants Volunteer Bureau

Following on the from most successful Chicken Run yet which was held in June, £300 was raised for charity. Running Club treasurer Maxine Sutton visited the South Northants Volunteer Bureau and presented Jo Gazard and Rachel Page with a cheque for £300. Jo and Rachel are transport co-ordinators for the Brackley Area Volunteer Car Service which is a project supported by the SNVB. The charity's mission is to support local residents to help them get the most out of life. This is especially important in this largely rural area where isolation and difficulties with transport can affect many people. Rachel Page said, 'On behalf of the trustees I can assure you that your donation will be put to good use and benefit the local community."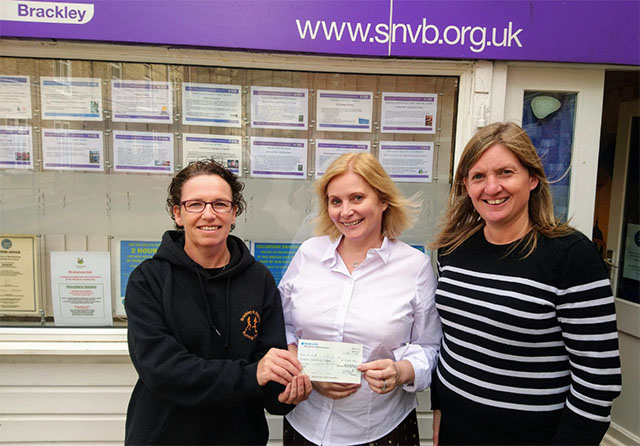 ---
Spring Marathons 2019

Loads of BDRC's are running marathons this Spring, so many in fact that they all deserve a mention. Whether you're doing your first or going for a pb, prepare/train well, good luck to you all and we look forward to seeing the results.

London VMLM - Abbey Palmer, Amelia Hemmings, Andrew McLeish, Chloe Plummer (CP2), Del Boy, Emily Cowing, Frances Cartwright, JR, Louise Stephens, YT.
Rome - Boggy, Clip Clop
Brighton - Sarah Scott
Liverpool - Karine
MK - Disco, Louise Follner
Worcester - Noz
Manchester - Hooky
OTT Beacons - Boggy
Millennium Way Ultra - Boggy, Meadester
Ultra-Trail Snowdonia(50) - Boggy