Latest News
» Latest News | » 2019 News | » 2018 News |» 2017 News | » 2016 News | » 2015 News | » 2014 News
---
Annual General Meeting & Awards Night
16th November 2018
At a well attended AGM on Friday night a new committee was elected for the forthcoming year:
Chair: Ian Marriot (re-elected)
Membership Secretary: Suzanne Peel-Yates Bass-Twitchell (re-elected)
Race Secretary: Adrian Crookes (re-elected)
Web Master: Nicola Crookes (re-elected)
Club Secretary: Richard McMahon (re-elected)
Treasurer: Maxine Sutton
Social Secretary: Claire Frogley (re-elected)
Merchandise Officer: Chris Noble (re-elected)
General Committee Member: Natasha Berry (re-elected)
General Committee Member: Nikki Jenkins (re-elected)
We now have a full complement of committee members to represent you and the club.

Thanks to all who have served in the past year including those re-elected above and Julie Waller (Treasurer) who also served on the committee last year and has stood down.

Following the AGM the club held it's awards presentations and the following were awarded:

2018 Ladies Championship
Champion: Nicola Crookes
2nd place: Heidi Lewis
3rd Place: Claire Frogley

2018 Mens Championship
Champion: Sam Dix
2nd place: Kevin Tustain
3rd Place: Chris Noble

2018 Ladies Handicap Championship
Champion: Emily Cowing
2nd place: Karine Peter
3rd Place: Nikki Jenkins

2018 Mens Handicap Championship
Champion: Kevin Tustain
2nd place: Chris Noble
3rd Place: Mark Poulton

2018 Time Trial
Champion: Gareth Meade
2nd place: Chris Noble
3rd Place: Nikki Jenkins

2018 BRONZE AWARDS
Maxine Sutton, Julie Waller, Emily Cowing, Richard McMahon, Sarah Scott, Deb Payton, Natasha Berry, Julian Chronicle, Nikki Jenkins, Suzanne Peel-Yates Bass-Twitchell

2018 SILVER AWARDS
Jamie Horsman, Claire Frogley, Adrian Crookes, Mark Poulton, Kevin Tustain, Gareth Meade, Michael Bishop, Stuart Coomber

GOLD AWARDS
Heidi Lewis, Nicola Crookes, Karine Peter, Serge Daval, Ian Marriot, Mark Torrington, Sam Dix

2018 PLATINUM AWARD
Christopher Noble

Members Awards
Club Person of the year: Nicola Crookes (» View members comments)
Club Achiever of the year: Gareth Meade (» View members comments)

Chairman's Award
A special recognition award from the Chair to a member of the club; this years recipient was Maxine Sutton (AKA Mini Max) - for For all your achievements..

London Marathon Place for 2019
The draw for this was made and the person representing us next year at the VLM 2019 is Mark Poulton (AKA Del Boy) .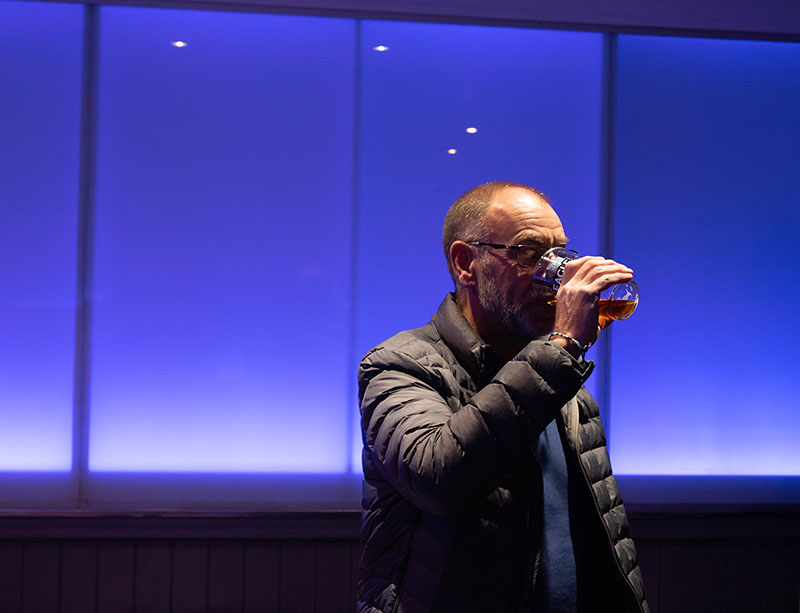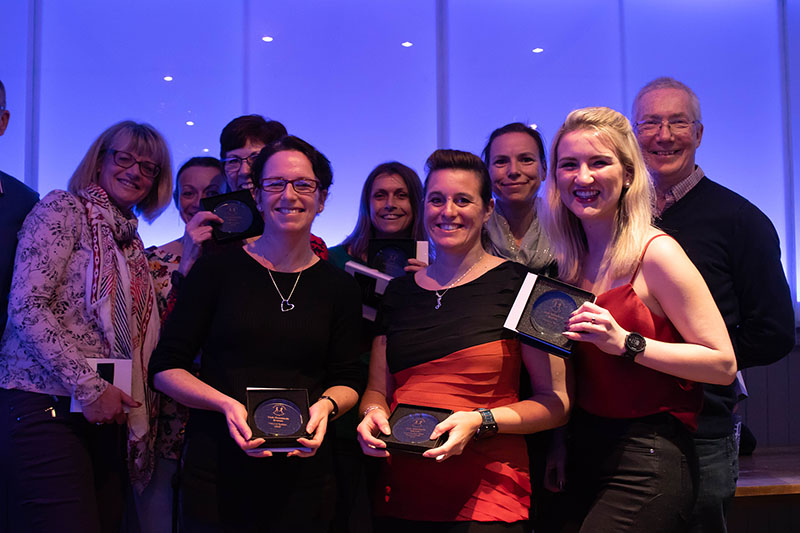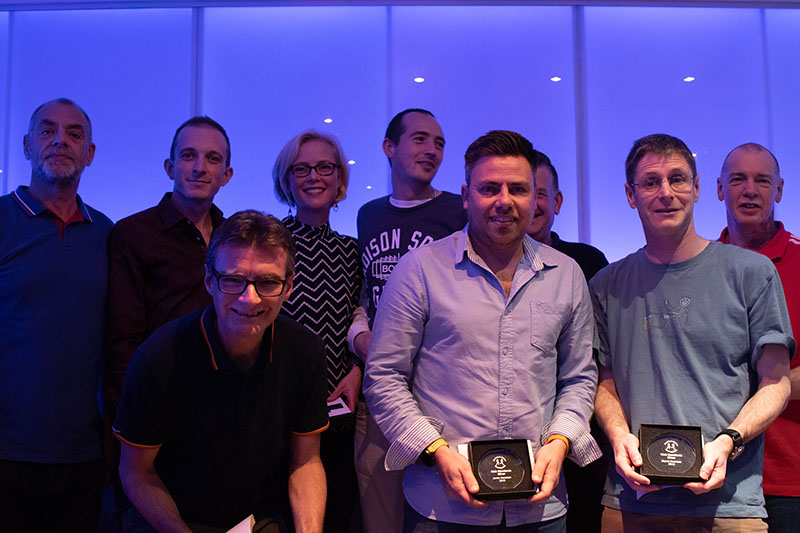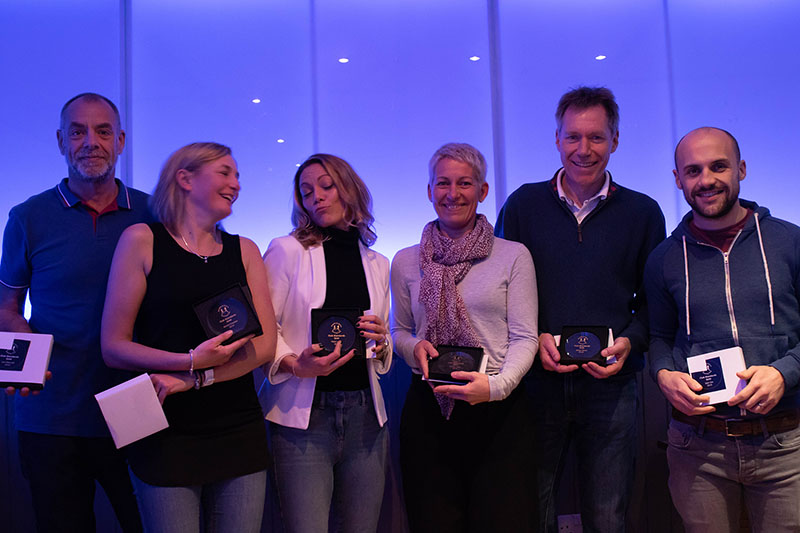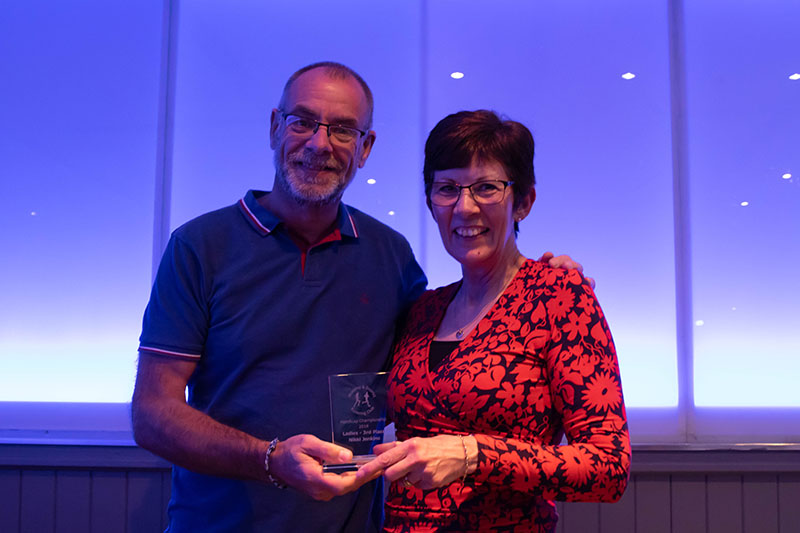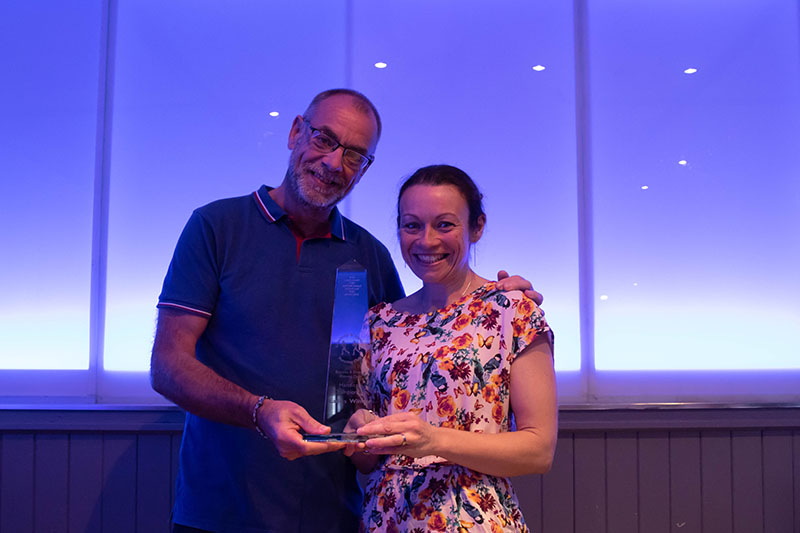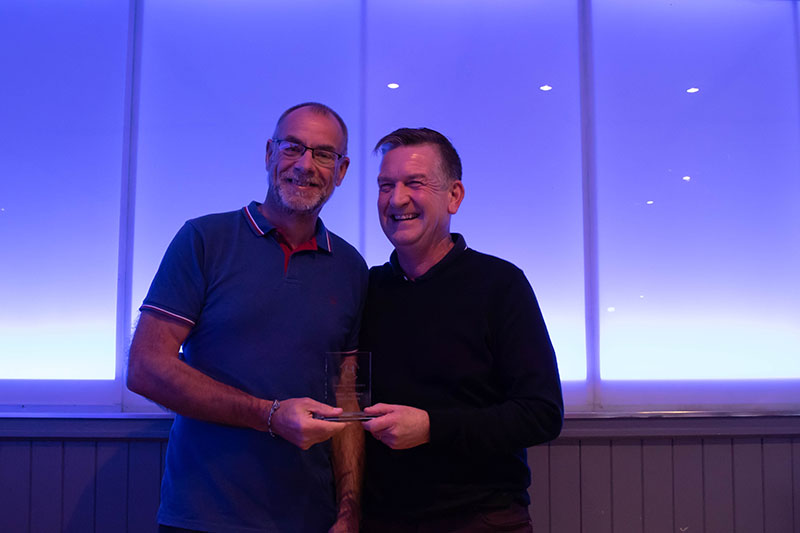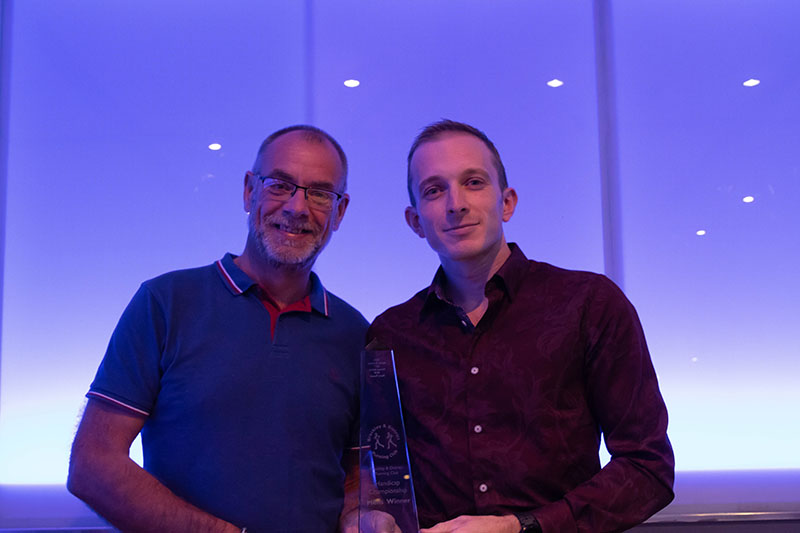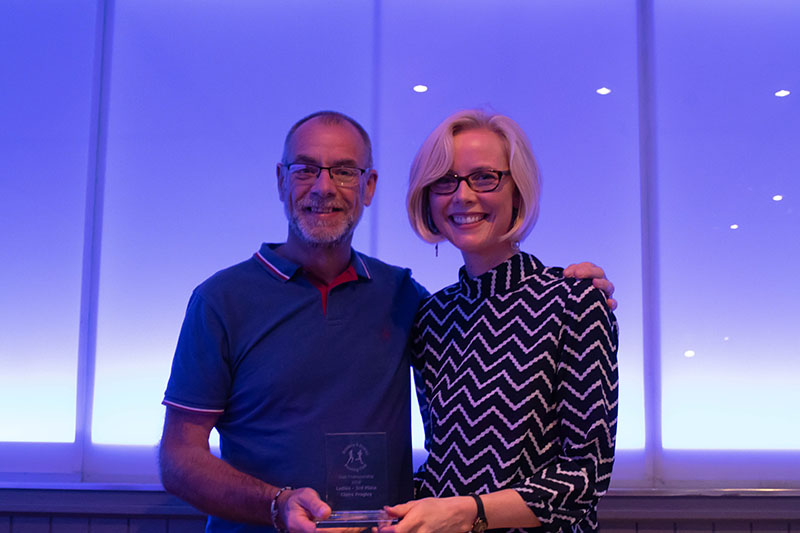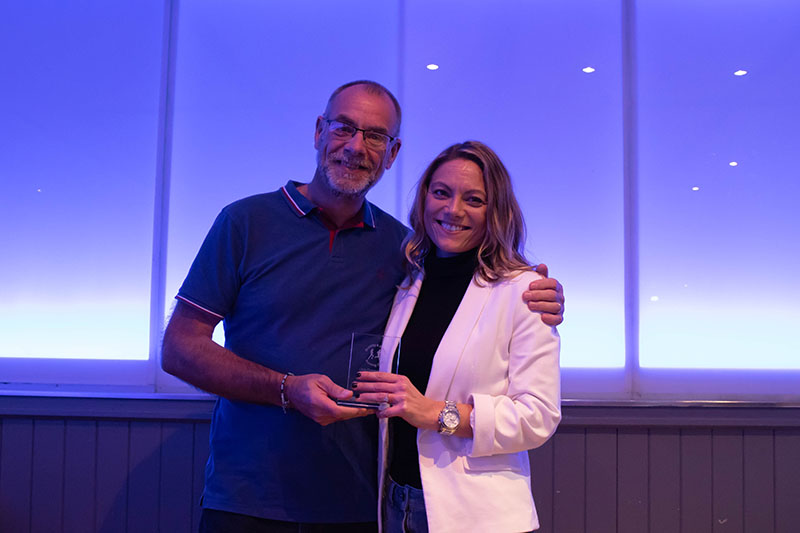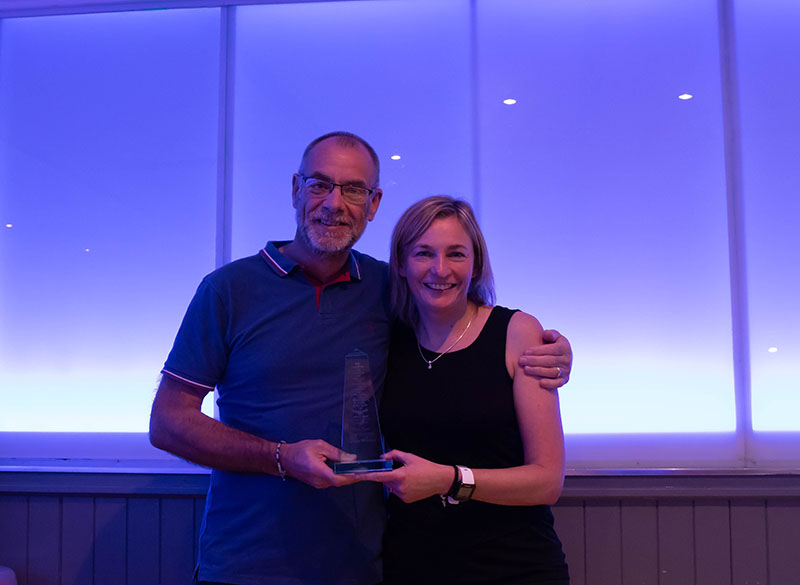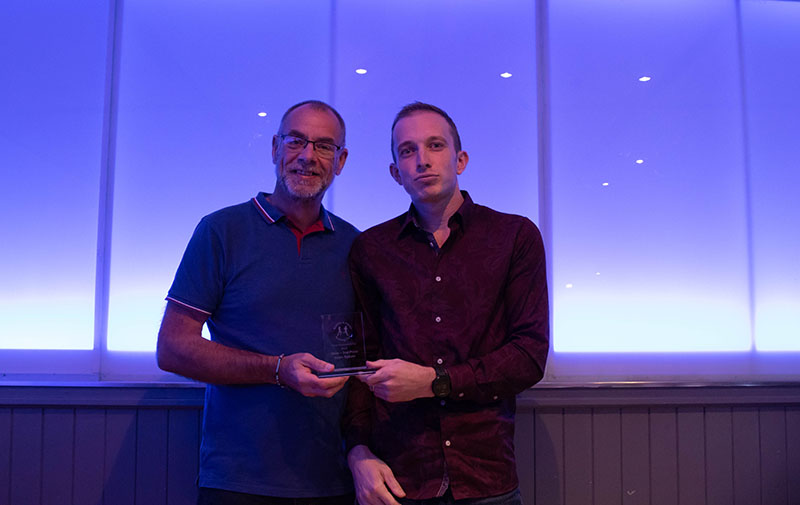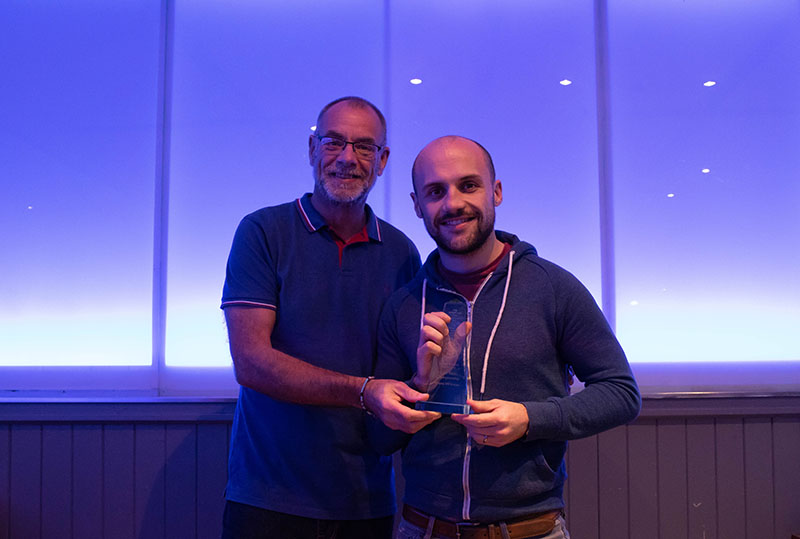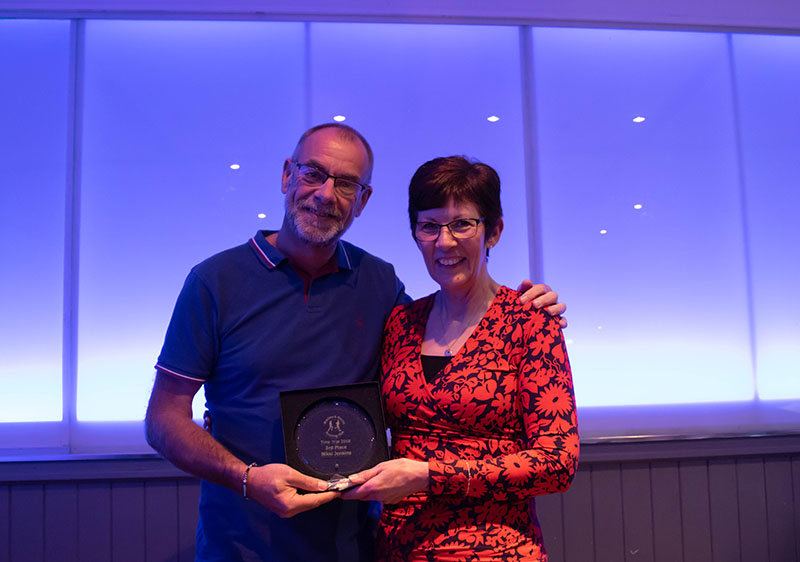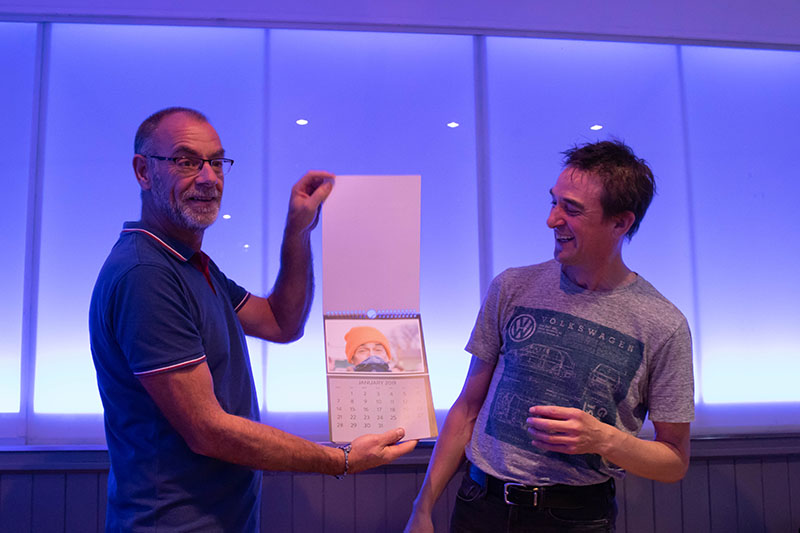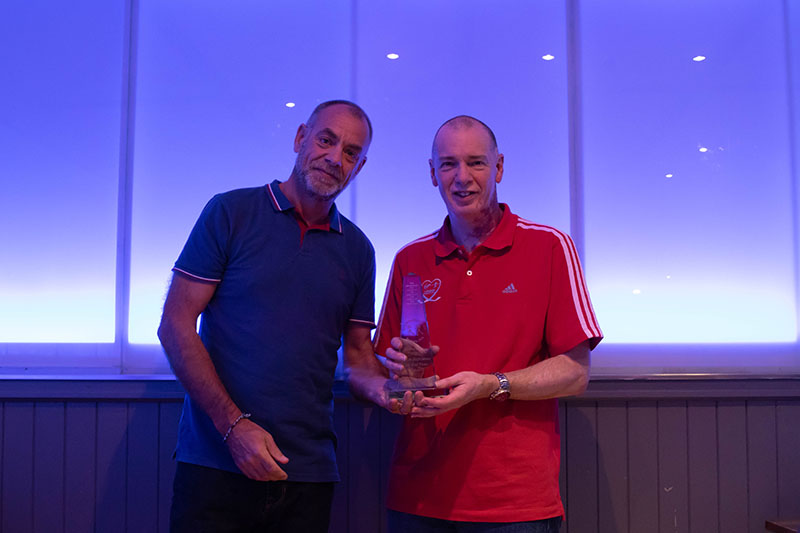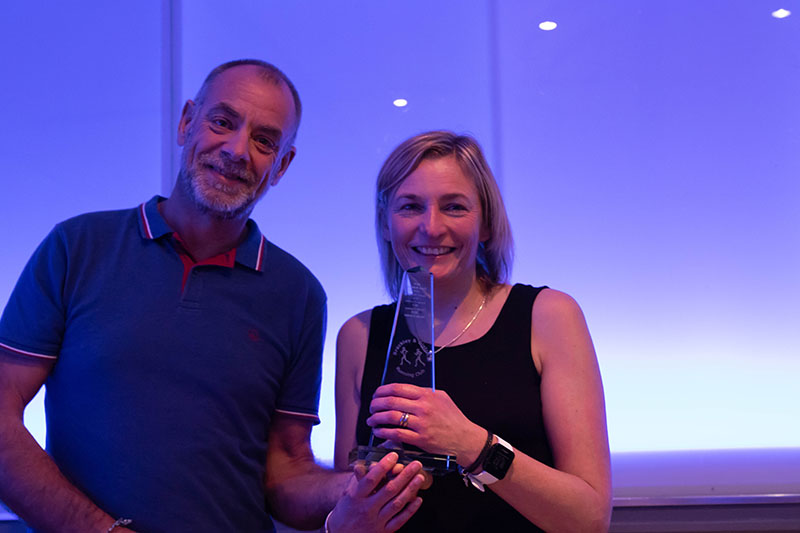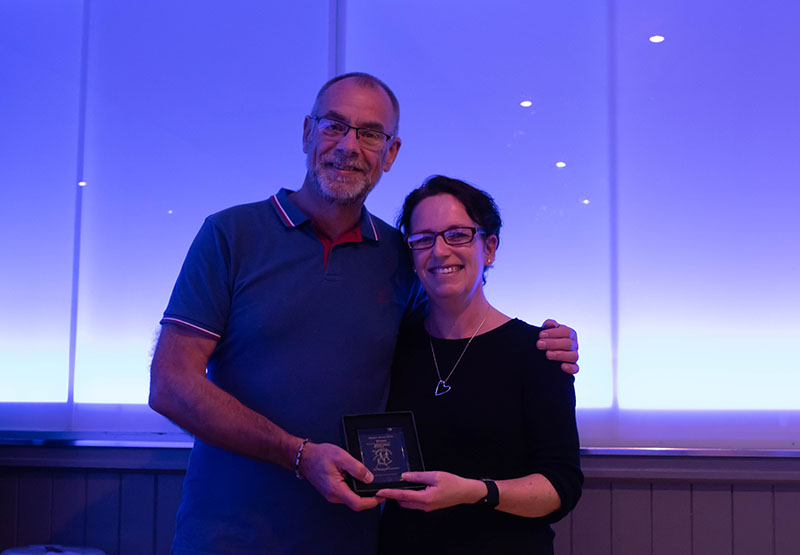 Thanks to Chezza (Cheryl Torrington Photography) for great pics of the AGM.

---
Remembrance Parade - November 11th 2018

A number of club members represented BDRC in Brackley's Remembrance Parade, with Club Chairman, Ian Marriott placing a wreath on the memorial.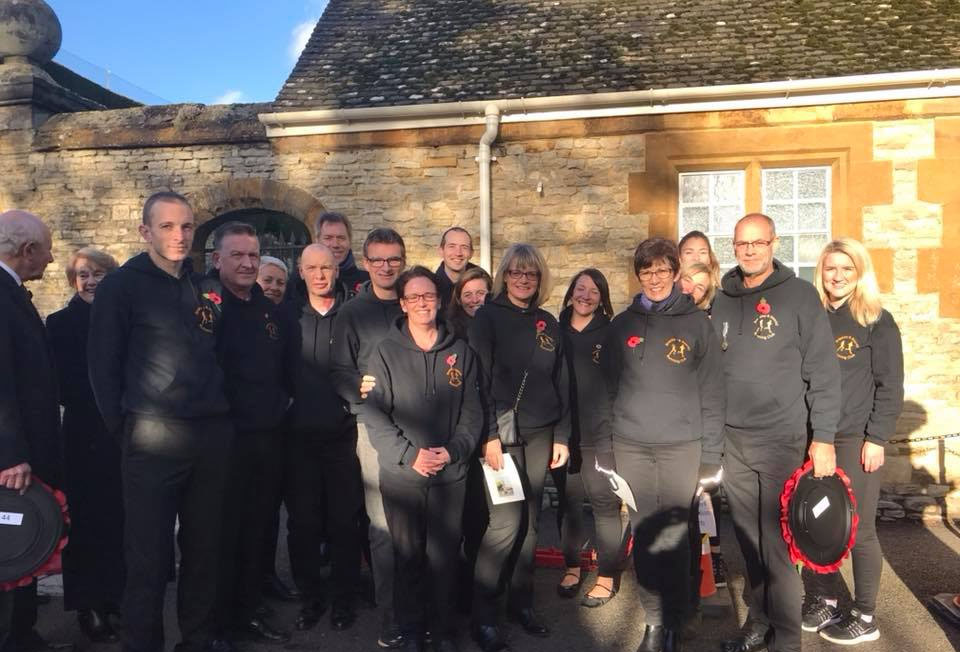 ---
Club Secretary, Richard McMahon, handing cheque to East Midlands Autism

Every year the Club makes a donation to charity out of the registration fees for the Chicken Run. This year East Midlands Autism was chosen as the recipient of the gift. On October 31st, Club Secreatary, Richard McMahon presented the cheque for £350 to Zoe Tobin, the charity's Children and Young Peoples' Service Lead for Northamptonshire.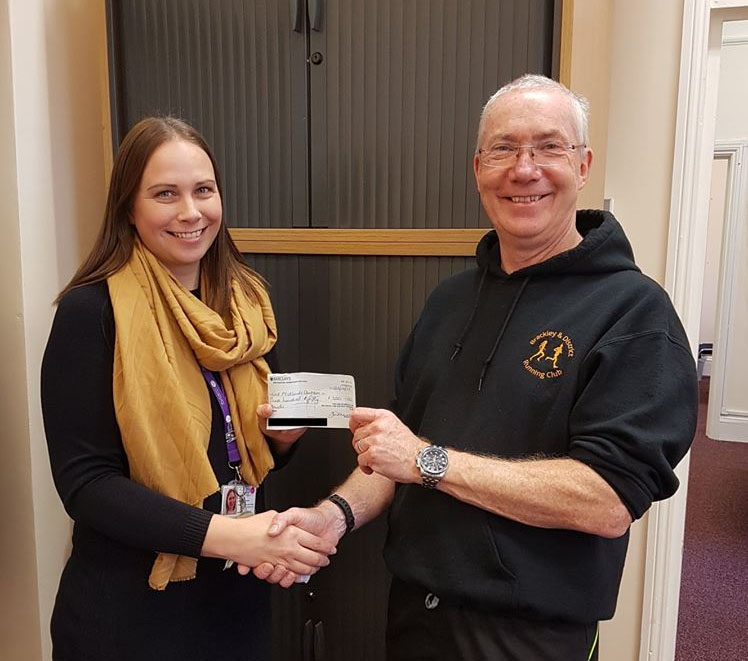 ---
Club Dedicates April Time Trial to the Memory of Matt Campbell and Donates to his Charity

This year's Virgin Money London Marathon was overshadowed by the death of chef and previous MasterChef: The Professionals semi-finalist, Matt Campbell. Matt was running in memory of his father and for the charity the Brathay Trust, but tragically died 3.7 miles from the finish line. Runners all over the country have pledged to 'Finish for Matt' by running those miles in his memory.

Brackley and District Running Club had eight members running the London Marathon this year and at its recent Committee meeting agreed to dedicate the Time Trial on the 26thApril to Matt's memory, with the 4 mile distance in line with Matt's remaining miles. The Club decided to donate £3.70 for each runner and volunteer who participated in the Time trial, resulting in a donation of £130 to the Brathay Trust.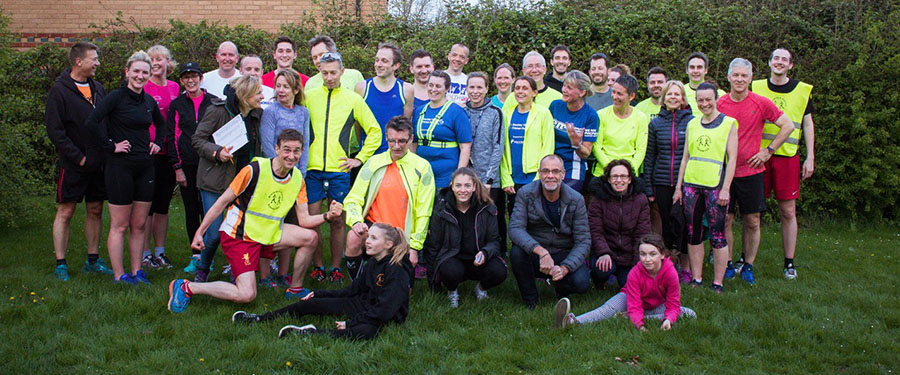 ---
Spring Marathons - 20 Feb 2018

Loads of BDRC's are running marathons this Spring, so many in fact that they all deserve a mention. Whether you're doing your first or going for a pb, prepare/train well, good luck to you all and we look forward to seeing the results.

Manchester 8 April - Helen Brawn, Nick Locke, John Russell
Brighton 15 April - Karine Peter
London 22 April - Gareth Bowden, Dawn Breward, Nicola Crookes, Sam Dix, Brad Hook, Heidi Lewis, Ian Marriott, John Russell
Belfast 7 May - Natasha Berry, Claire Frogley, Anne Patten
Milton Keynes 7 May - Michael Bishop, Gareth Meade, Maxine Sutton, Eoin Tweeddale
Worcester 20 May - Chris Noble
---
Chiltern Cross Country League 2017/18 Final Standings - 15 Feb 2018

In total, 24 Club members (listed in alphabetical order below) participated across the five CCCL races for the 2017/18 season. It takes a lot of commitment to go to these races as some are further away than we'd like and they all take up most of the day. Kudos to all for your efforts.

The final overall standings are here: http://www.chilternccl.co.uk/cl2017m52.htm and if you can make sense of them, please let everyone know :-D Basically, it looks like we did alright for a small club, with both ladies and men's teams finishing roughly half way. Most importantly though, there was a great Club spirit, all ran their socks off for the mighty BDRC and had lots of fun & giggles along the way. Thank you to all who ran, provided transport, provided food/cakes, help set up and entertainingly pack away of the tent.

Allyson Anstee (3), Suzanne Bass-Twitchell (5), Natasha Berry (1), Michael Bishop (1), Gareth Bowden (1), Dawn Breward (3), Toby Cartwright (3), Julian Chronicle (4), Adrian Crookes (2), Nicola Crookes (3), Serge Daval (4), Sam Dix (3), Brad Hook (2), Greg Jones (1), Josefine Lissner (2-BDRC, 1-Guest), Kelly Llewelyn (2), Nick Locke (1), Ian Marriott (1), Chris Noble (5), Karine Peter (4), Rachel Prior (2), Maxine Sutton (1), Kevin Tustain (1), Julie Waller (3).