Latest News
» 2016 News | » 2015 News | » 2014 News
Nicola hands over cheque to Helen & Douglas House - 22nd May 2017
Each year, Brackley & District Runing Club donates a sum of money raised during our Annual 10km Chicken Run event, to charity. Last years chosen charity was Helen & Douglas House Hospice. Our webmaster, Nicola Crookes, is seen below presenting a cheque for £250.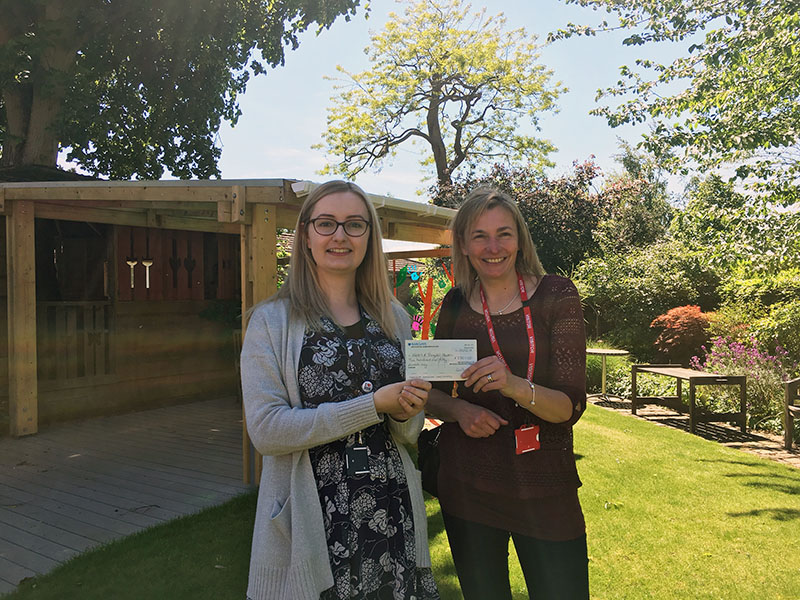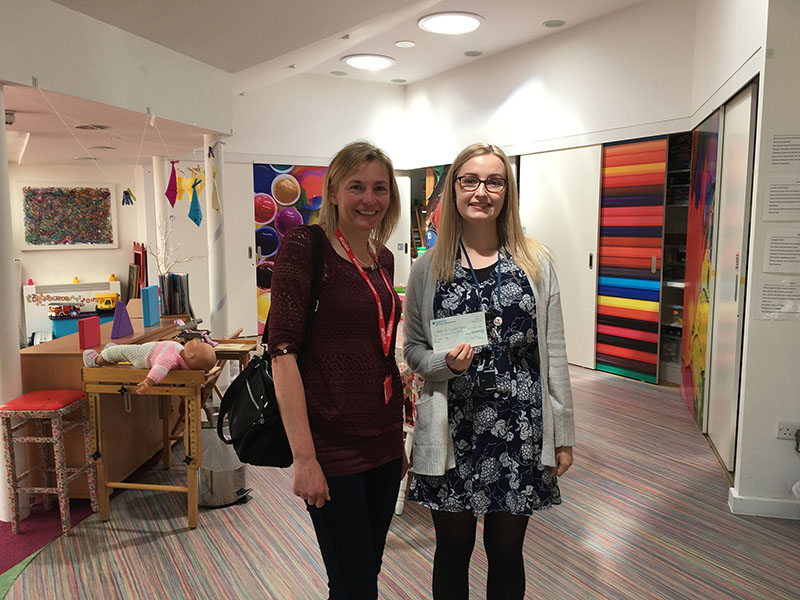 ---
BDRC held first Advice & Support Session - 28th March 2017
On Tuesday 28th March we held our first, very sucessful, advice and support session for everyone taking on new (or old) running challenges at any level. The session took place after the club run at The Plough, Brackley. A panel consisting of Gareth (ChairBow) Bowden, Ian (Mazza) Marriott and Chris (Nozzer) Noble answered questions covering many topics, from fuelling, to water carriers, to pacing etc.